A Baltimore cop who insisted on arresting the wrong guy is in trouble, a suburban Chicago cop who tried to be a little too helpful to some women has lost his job, and a Tennessee cop facing federal drug-related money laundering charges retires with his benefits. Let's get to it: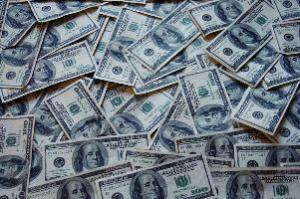 In Baltimore,
a Baltimore police officer was charged last Friday
with arresting on drug charges a man he knew was innocent. Officer Steven Slack was part of an arrest team directed to detain a man observed by hidden officers making a hand-to-hand drug deal, but he placed the wrong person under arrest. Even though he was informed by the observing officers that he had the wrong guy, Slack arrested him anyway and wrote up an arrest report claiming he had committed the crime. Slack is now charged with official misconduct and perjury.
In Newport, Tennessee, a Newport police officer facing money laundering charges retired last Wednesday. Former Captain Roger Lynn Schults, 54, had been indicted in July on one count of conspiracy to commit money laundering and three counts of money laundering along with another Newport police officer, the officer's wife, who is a city alderwoman, and their son. The federal charges involve a hydrocodone distribution ring. It looks like Schults will get his retirement benefits, too, according to his brother, Newport Police Chief Maurice Schults.
In Hoffman Estates, Illinois, a Hoffman Estates police officer has resigned after being caught phoning female partiers at a local hotel and warning them that police were on the way because of a marijuana smoke and loud noise complaint. The officer, who has not been named, had met the two women earlier in the evening during a traffic stop. One of the women, who was later arrested on a prostitution charge, told arriving officers "one of your cops keeps calling us, and he just called telling us the cops were on the way." He signed a separation agreement with the department in September, and faces no administrative or criminal charges.