A medical marijuana initiative won in Guam, but the one in Florida lost despite winning a majority of the votes. There's other news, too. Let's get to it: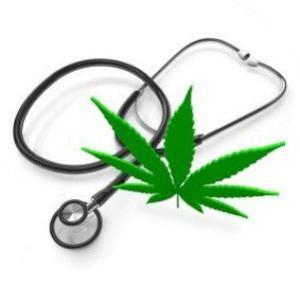 California
Last Friday,nine Lake County patients filed a $600,000 claim for damages for warrantless raids on their gardens. The move comes two weeks after a federal judge granted a preliminary injunction barring such warrantless raids. The patients claim Lake County law enforcement entered their properties and seized their goods without their consent or a search warrant. They seek recompense for their stolen goods, as well as punitive damages.
On Tuesday, Election Day was a mixed bag for local medical marijuana initiatives. Local measures to tax marijuana businesses passed in two Riverside County towns, Cathedral City and Desert Hot Springs, as well as in Santa Cruz city and county and Shasta Lake City. But measures to loosen restrictions on cultivation failed in Butte, Lake, Nevada, and Shasta Counties, and measures to allow dispensaries were rejected in Blythe, La Mesa, and Encinitas. The town of Weed approved dispensaries, but also approved an outdoor cultivation ban.
Florida
On Tuesday, the Amendment 2 initiative won a solid majority, but fell short of victory. Because it is a constitutional amendment, the initiative needed 60% of the vote to be approved. According to the Florida Division of Elections, with 96% of precincts reporting Tuesday night, Amendment 2 had 57.52% of the vote.
Guam
On Tuesday, Guam voted approved medical marijuana. With all precincts counted, the Joaquin Conception II Compassionate Use Act of 2013 passed with 56% of the vote. The legislatively-sponsored referendum overcame both political inertia and legal challenges to make it to the ballot this year. Guam now becomes the first US territory to approve medical marijuana.
Illinois
Last Saturday, the state began a second round of patient registrations. The Illinois Department of Public Health has begun a second round of patient registrations for the state's medical marijuana program. As of last Saturday, people whose last names begin with M through Z can apply for a patient card. Patients whose last names begin with the letters A through L have been able to registers for several weeks already.
Iowa
On Tuesday, the Board of Pharmacy announced it would hold a hearing on medical marijuana. The board, which has already said the state should be moving toward allowing medical marijuana, is considering whether to make new recommendations to legislators. A board committee will meet November 17 to hear testimony. Among those addressing the committee will be long-time Iowa medical marijuana activist Carl Olsen, whose petition to the board started the ball rolling. Click on the link for meeting details.
New York
Last Thursday, New York US Representatives asked the Justice Department to let the state import high-CBD medical marijuana for sick kids. In a letter to Attorney General Eric Holder Thursday, they called on the Justice Department to find a way to let the state import medical marijuana to be used by severely ill children. The governor this year moved to allow some access to medical marijuana, but the state program will not be in full effect for more than a year. That's too long to wait, the lawmakers said. "Every day makes a difference for children with these severe disorders. Given this urgent public health need, we urge you to allow New York the ability to import finite and strictly controlled amounts of cannabidiol,"they wrote.
[For extensive information about the medical marijuana debate, presented in a neutral format, visitMedicalMarijuana.ProCon.org.]