In the first election results of the day, voters in Guam have approved a medical marijuana initiative. With all precincts counted, the Joaquin Conception II Compassionate Use Act of 2013 passed with 56% of the vote.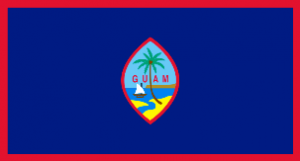 The legislatively-sponsored referendum overcame both political inertia and legal challenges to make it to the ballot this year. Guam now becomes the first US territory to approve medical marijuana.
The new law is vague and leaves much in the hands of the Department of Health and Social Services. It directs the agency "to regulate the use of marijuana as treatment for medical conditions or diseases specified in the proposal or designated by the Department at a later time. It further directs the Department to develop rules within nine months, consistent with the proposal to regulate all aspects of the use of marijuana for medical purposes on Guam. The proposal further removes the criminal penalties relating to marijuana when used by qualified patients pursuant to the act."
Mainland drug reformers welcomed the results from the far Pacific territory.
"That's great news, and a positive omen, for marijuana reform efforts across the country," said Ethan Nadelmann, executive director of the Drug Policy Alliance. "Guam is quite conservative politically and home to a significant U.S. military presence, so this resounding victory is a confirmation of medical marijuana's broad support across the political spectrum."
"The marijuana majority is a truly global phenomenon," said Tom Angell of Marijuana Majority. "People all across the world are ready to move beyond failed prohibition laws, especially when seriously ill patients are criminalized just for following their doctors' recommendations. With these election results, US territories stretching from Guam -- where America's day begins near the International Date Line -- to Hawaii and Alaska have sensible laws that let patients use marijuana without fear of arrest. And this is just the beginning of a very big day. It's likely that we'll see other important marijuana reforms enacted today as election results come in from races across the US."