We're waiting for election results--except for Guam, where medical marijuana has already won--Britain's governing coalition continues to implode on drug policy, Paraguay tries to crack down, and more. Let's get to it: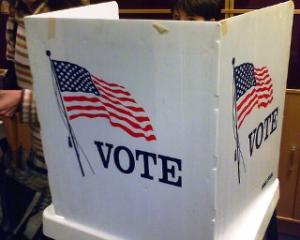 Marijuana Policy
It's Election Day! Marijuana Policy Reform is on the Ballot in Three States, DC, and in Various Local Elections. Voters in Alaska, Oregon, and DC are voting on marijuana legalization, while voters in Florida are voting on medical marijuana. Click on the title link for details on the various state-level initiatives. Local marijuana-related ballot issues are on the ballot in five states. Stay tuned to the Chronicle; we'll be posting election results as they come in through the evening.
Medical Marijuana
Guam Voters Approve Medical Marijuana. In the first election results of the day, voters in Guam have approved a medical marijuana initiative. With all precincts counted, the Joaquin Conception II Compassionate Use Act of 2013 passed with 56% of the vote. The legislatively-sponsored referendum overcame both political inertia and legal challenges to make it to the ballot this year. Guam now becomes the first US territory to approve medical marijuana.
Iowa Board of Pharmacy to Hold Hearing on Medical Marijuana. The board, which has already said the state should be moving toward allowing medical marijuana, is considering whether to make new recommendations to legislators. A board committee will meet November 17 to hear testimony. Among those addressing the committee will be long-time Iowa medical marijuana activist Carl Olsen, whose petition to the board started the ball rolling. Click on the link for meeting details.
Drug Testing
It's Election Day! Drug Testing Doctors is on the Ballot in California. In California, an initiative designed to increase the caps on medical malpractice awards is catching the attention not only of powerful legal and medical interests, but also drug reformers. That's because, in what opponents call a cynical ploy, the malpractice initiative leads with a provision to impose drug testing on doctors. Proposition 46, whose controversial ballot title is "Drug and Alcohol Testing of Doctors, Medical Negligence Lawsuits. Initiative Statute," would, if passed, make California the first state in the nation to impose drug testing on doctors. Click on the title link to read our feature story on the initiative.
Sentencing Policy
It's Election Day! Defelonization of Drug Possession (and Other Offenses) is on the Ballot in California. Proposition 47, the smartly named Safe Neighborhoods and Schools Act, is sponsored by two prominent California law enforcement figures, former San Diego Police Chief William Lansdowne and current San Francisco District Attorney George Gascon, and the campaign is being led by Californians for Safe Neighborhoods and Schools. It has lined up an impressive array of supporters. The initiative would attempt to address the state's chronic over-incarceration problems by moving six low-level, nonviolent crimes from felony/wobblers to misdemeanors. A "wobbler" is an offense that can be charged as either a felony or misdemeanor. Among the included offenses is simple drug possession. About 10,000 people are arrested on drug possession felonies each year in the state. Click on the link to read our feature story about the initiative.
International
Paraguay Moves to Crack Down on Drug Trafficking and Corruption. Members of the government's legislative, executive, and judicial branches met Monday and agreed on measures to thwart drug trafficking and to prevent people with links to the traffic from seeking public office. The move comes after the murder of a reporter covering the drug trade two weeks ago. In addition to barring political participation, the government agreed to move all drug trafficking trials to the capital, Asuncion. Meeting participants also discussed asset forfeiture measures, but didn't act on them. Paraguay is South America's largest marijuana producer.
British Lib Dem Minister Resigns Over Drug Policy Differences With Tories. Differences over drug policy continue to roil Britain's governing coalition. Liberal Democrat MP Norman Baker has resigned as Home Office minister after coalition senior partners, the Conservatives, rejected plans to liberalize the country's drug laws. Baker said support for a "rational, evidence-based policy" was nonexistent at the Home Office and that working with Home Secretary Theresa May on the issue was like "walking through mud." The Lib Dems have been called for drug decrimilization; the Tories aren't interested.