More prison guards gone bad, another Philadelphia cop gets in trouble, a Kentucky narc has problems, and a DC-area cop gets her hand slapped. Let's get to it: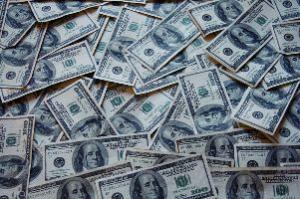 In Tyler, Texas,
a Smith County jail guard was arrested Friday
on charges he was smuggling contraband to inmates. Detention Officer Keenon Daniels Olison, Jr., 24, went down after authorities received a tip and placed him under surveillance. He got caught with marijuana and tobacco, and is charged with multiple counts related to possessing a controlled substance in a detention facility with intent to deliver the controlled substance to an inmate and with delivery of contraband to inmates.
In Philadelphia, a Philadelphia police officer was arrested Friday and suspended with intent to dismiss after allegedly lying in court testimony about two drug arrests. Officer Steven Lupo, a six-year veteran, is accused of perjuring himself in one case by claiming he smelled burning marijuana, and in the second case by also claiming he smelled marijuana, then requested a search warrant. But surveillance video showed it didn't go down like that. He faces charges of perjury, false swearing, making false reports, and obstruction.
In Lexington, Kentucky, a former Franklin County sheriff's deputy was arrested Monday on charges he stole from the sheriff's office and people he raided and sold anabolic steroids. Matt Brown is accused of stealing more than $26,000 in cash and goods, most of during drug busts. He is charged with theft from a program that receives federal funds by misappropriation of drug money and seized property while he was a narcotics detective. He's also charged with three counts of trafficking in steroids. He out on his own recognizance while awaiting trial.
In Washington, DC, a former Prince Georges County, Maryland, police officer was sentenced Monday to four months house arrest and 26 months of probation for illegally sharing information about secret federal wiretaps used in a drug investigation. Vanessa Edwards-Hamm, 38, had pleaded guilty in December to alerting several people that law enforcement was monitoring the phone calls of people suspected of drug trafficking in DC after having been indicted last year along with more than a dozen other people in a ring accused of providing heroin, pain pills, cocaine, and other drugs.
In Fayetteville, West Virginia, a former federal prison guard was sentenced Monday to one-to-15 years in prisons for smuggling drugs into the Federal Correctional Institute Beckley. He had pleaded guilty in January to one count of delivery of a controlled substance.