A major scandal envelopes five San Francisco police officers, a former Illinois probation officer heads for prison in the cocaine death of an Illinois judge, a Kentucky drug task force commander cops to ripping off his employers, and more. Let's get to it: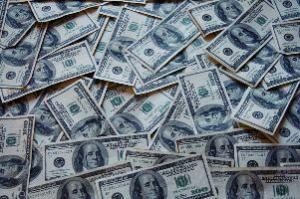 In San Francisco,
five San Francisco police officers were indicted last Thursday
on a host of federal charges, including constitutional-rights violations, extortion, lying in court and on police reports, and dealing drugs. The officers were all part of plainclothes investigation teams whose alleged misdeeds in searches conducted at single-room-occupancy hotels in the Mission district, the Tenderloin and on Sixth Street -- including searching rooms without warrants -- were captured on video discovered by the Public Defender's Office in 2011. They are Sgt. Ian Furminger, 47, of Pleasant Hill; Officer Edmond Robles, 46, of Danville; Officer Arshad Razzak, 41, of San Francisco; Officer Richard Yick, 37, of San Francisco; and Officer Raul Eric Elias, 44, of San Mateo. All have been suspended without pay.
In Ballston Spa, New York, a Saratoga County sheriff's deputy was arrested last Friday on drug charges. Deputy Charles Fuller, 46, went down in a sting after a snitch and an undercover FBI agent made a deal to buy a pound of cocaine from him. He is charged with attempting to aid and abet the possession with intent to distribute 500 grams or more of cocaine. If convicted, Fuller faces a maximum of 40 years in prison, and a $5,000,000 fine.
In Taft, California, a federal prison guard was arrested Tuesday on charges he was smuggling drugs and other contraband into the Taft Federal Facility. Ramon Cano is accused of selling meth, cocaine, and heroin to inmates, along with syringes. He went down in a sting after accepting 28 grams of meth and 28 grams of heroin from FBI undercover agents posing as drug dealers. He is charged with possession of meth and heroin with intent to distribute. He's out on bail.
In Belleville, Illinois, a former St. Clair County probation officer was sentenced last Thursday for his role in the death of St. Clair County Judge Joe Christ, who died last year of a cocaine overdose while on a fishing trip. James Fogarty, 46, was sentenced to five years in prison on cocaine distribution and firearms charges as part of a plea deal. Fogarty admitted selling cocaine to Christ and another judge the night before Chris died, but the state could not prove the cocaine he sold was responsible for Christ's death.
In Lexington, Kentucky, the former director of a drug task force pleaded guilty last Friday to stealing federal funds from the task force. Timothy George Fegan, 52, had run the Buffalo Trace/Gateway Narcotics Task Force and admitted taking cash proceeds that task force agents had seized during drug raids, as well as taking "buy money" on hand for undercover drug deals. The amount he stole will be determined during sentencing, which hasn't been set yet.