Washington, DC, is set to become the next entity to decriminalize small-time marijuana possession after the city council Tuesday gave final approval to a decriminalization bill. The bill must still be approved by Mayor Vincent Gray, who has signaled support for decriminalization.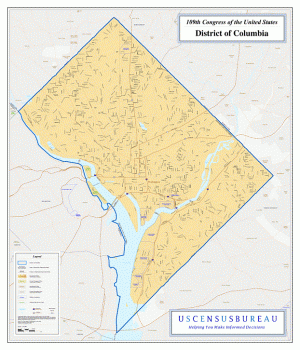 But even after the mayor signs off, the measure will not become law until Congress has completed a required legislative review. That process could last into the summer.
The "Marijuana Possession Decriminalization Amendment Act of 2014" (Council Bill 20-409) removes the threat of arrests for the possession of less than an ounce and replaces it with a $25 fine, the lowest fine in any state that has decriminalized. In setting the fine so low, council members cited homelessness in the District and high poverty rates in areas of the city that have seen the highest numbers of arrests.
Police still can, however, seize your marijuana and whatever you used to smoke it. And public use of marijuana remains a criminal misdemeanor punishable by up to 60 days in jail.
"This is a big step forward for our nation's capital, as well as our nation as a whole. Clearly, marijuana prohibition's days are numbered in the United States," said Dan Riffle, director of federal policies for the Marijuana Policy Project, which supported the bill. "We should not be saddling people with criminal records simply for using a substance that is less harmful than alcohol," Riffle said. "Law enforcement resources should be used to address serious crimes, not to arrest and prosecute adults for possessing small amounts of marijuana. Neither the District nor any of the states can afford to continue criminalizing adults for marijuana possession."
"For far too long, people of color have been disproportionately and unfairly arrested and marginalized for marijuana possession in the District of Columbia. DC council members took the first critical step today toward ending the selective enforcement of marijuana prohibition policies that have perpetuated racial disparities in the criminal justice system for decades," said Grant Smith, policy manager with the Drug Policy Alliance, which also supported the bill.
"Council members heard the public's demand that marijuana arrests end and have passed model legislation that is one of the strongest marijuana decriminalization laws in the whole country," Smith continued. "Mayor Vincent Gray should sign and ensure this bill goes to Congress for its review without delay. With every day that passes, more District residents' lives are irrevocably harmed with these senseless marijuana possession arrests."
Passage of the decrim bill is by no means the end of pot politics in the District this year. Two other marijuana-related bills are still before the council, one (Council Bill 20-467) that would seal marijuana arrest and conviction records and one (Council Bill 20-466) that legalize, tax, and regulate marijuana commerce for adults.
And looming over the legislative activity is the DC marijuana legalization initiative, which is awaiting approval for signature-gathering from the Board of Elections.