A six-pack of dirty narcs gets nailed in Philly, a trio of crooked jail guards gets popped in New York City, an upstate New York cop gets busted for providing heads-ups to suspects, and a former West Virginia cop heads to prison for ripping off pain pills. Let's get to it: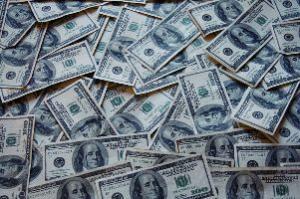 In New York City,
three Rikers Island jail guards were arrested Tuesday
on charges they smuggled prescription pills, cocaine, and other drugs into the jail. Current guards Steven Dominguez, 26, and Infinite Divine Rahming, 30, and former guard Deleon Gift went down in a sting operation. They now face charges including conspiracy, bribery, and drug possession.
In Troy, New York, a Troy police officer was arrested Wednesday on charges he tipped off drug suspects about an impending state police raid. Patrolman Brian Gross, a 10-year veteran of the force, was assigned to assist the State Police narcotics team and came under suspicion after five February drug raids failed to turn up any drugs. He is accused of informing one person of an impending raid, with that person then informing the raid target. He faces felony charges of tampering with physical evidence, and misdemeanor charges of official misconduct and second-degree obstructing governmental administration. He is free on his own recognizance.
In Philadelphia, six narcotics officers were arrested Wednesday on a host of corruption charges, including robbery, extortion, kidnapping, and drug dealing. They are accused of ripping off hundreds of thousands of dollars in drugs and cash from suspected drug dealers, kidnapping and threatening their victims, falsifying reports to conceal their theft of drug proceeds, and much, much more. The six charged are Thomas Liciardello, 38; Brian Reynolds, 43; Michael Spicer, 46; Perry Betts, 46; Linwood Norman, 46; and John Speiser, 44. Federal prosecutors asked that they be held without bail because of their proclivities toward violence.
In Clarksburg, West Virginia, a former Shinnston police officer was sentenced Monday to four to 16 years in prison for confiscating hydrocodone from people and then keeping the pills for himself. Charles Roscoe Henning III pleaded guilty last month to four counts of obtaining a controlled substance by misrepresentation by fraud, forgery, deception or subterfuge.