A Belle Isle, Florida, man died Wednesday during a gun battle with undercover deputies trying to seize a package from his home. Giles Harrison Carter, 29, becomes the 26th person to die in US domestic drug law enforcement operations so far this year.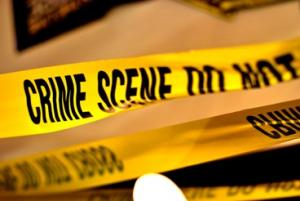 According to
WOFL Fox 35 Orlando
, citing police sources, undercover Orange County sheriff's deputies belonging to the department's narcotics unit were attempting to intercept a package from a home when Carter opened fire, then retreated inside his house. Deputies said he barricaded himself inside and continued to exchange gunfire with them.
"During the shooting, the deputies had some conversation with him [Carter]. They were identified," said Orange County Sheriff Jerry Demings during a news conference held on Wednesday afternoon. "He [Carter] had a handgun. At that point, the gun was pointed directly at them, is what I'm being told at this time. They fired at him, he retreated into the home and came back and fired another volley of rounds at the deputies."
Sheriff Demings did not say whether the undercover deputies "were identified" as such by Carter before that point.
An Orange County SWAT team was called in to rescue the deputies, who were "pinned down by the gun fire." After a brief conversation between Carter and the SWAT team, the team entered the home and reported finding him dead.
It's not clear whether Carter was shot by police or died at his own hand. Nor is it clear whether he was the intended recipient of the package or what was actually in it.
Carter, an Army veteran, had been arrested for possession of marijuana and drug paraphernalia last Friday. But other than that, he had no criminal record, his attorney in that case said.
"Mr. Carter is fairly new to the area, and he had previously been in the US military. He told me he was a veteran, and we were approaching the State Attorney's Office about avoiding prosecution completely and looking into a pre-trial diversion program to keep his record clean, so that he could obtain and maintain security clearances with the federal government," said attorney John Gihon. "Mr. Carter, he was a smart guy. He was intelligent and educated, and it really came across in the short time that I knew him. To find out now that he's dead; that's really a shock to me."
The Florida Department of Law Enforcement (FDLE) will conduct the deputy involved shooting investigation and the Orange County Sheriff's Office Professional Standards section will conduct an administrative review.