Marijuana decriminalization comes to the nation's capital, Vermont is set to study marijuana legalization, New Jersey residents press for "decarceration," Canadians are ready for marijuana reform, and more. Let's get to it: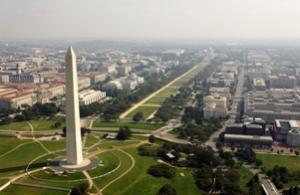 Marijuana Policy
The District of Columbia is Decriminalized. The decriminalization of the possession of an ounce of less of marijuana is now the law in the nation's capital. A law passed by the DC city council and signed by Mayor Vincent Gray (D) went into effect one minute after minute. Small time pot possession is now punishable only by a fine of $25. But the cops can still take your stash.
Vermont Launches Study of Marijuana Legalization. The state has hired the RAND Corporation to sort through the issues around legalizing marijuana in the Green Mountain State. The administration of Gov. Peter Shumlin (D) says the study is needed because lawmakers are expected to take up the issue during the legislative session next year. A report is expected to be issued by January.
Medical Marijuana
UFCW to Start Representing Washington State Medical Marijuana Workers. The United Food and Commercial Workers (UFCW) Local 367 announced this week that it expects to represents workers at a Puyallup medical marijuana collective. The UFCW represents a variety of retail, food processing, manufacturing, and production workers, but has also been active in the medical marijuana industry and has a Cannabis Workers Rising campaign, especially in California, where it has organized numerous work sites.
Drug Policy
Netroots Nation Gathering to Take Up Drug War Issues Friday. The ninth annual gathering of progressive voices known as Netroots Nation, meeting in Detroit this week, will address the war on drugs during a panel Friday. The panel is called "Marijuana Arrests: The Gateway to Mass Incarceration." The panel will take place at 4:30pm and can viewed live online here.
Sentencing
New Jersey Campaign to Reduce Incarceration Gets Underway. Residents of Essex County have launched a campaign to get lawmakers to pass legislation that would reduce incarceration in the Garden State. More than a thousand of them have signed a Change.org petition urging legislators to pass a bill they call the New Jersey Decarceration Act, which would lead to a large-scale release of nonviolent drug and other offenders.
International
Canadians Ready for Marijuana Reform, Poll Finds. An Ipsos-Reid poll commissioned by the Department of Justice has found that seven out of 10 Canadians are ready to decriminalize or legalize marijuana. Some 37% of respondents said it should be legalized, while another 33% said it should be decriminalized. Only 14% supported the status quo, while 12% wanted harsher penalties. The poll was commissioned by the government in December, but it hid the results until the newspaper The Star managed to obtain them.
Malaysian Court Sentences Nigerian Student to Death for Marijuana Trafficking. A Malaysian High Court judge sentenced Nigerian college student Uchechukwu Nelson Ohaechesi to be hanged after he was convicted of trafficking 26.5 kilograms of marijuana.