Two cops go down for providing info to drug dealers, a DARE officer who ripped off the program gets a slap on the wrist, a Philly narc entangled with a snitch gets entangled with lies, and another prison guard gets popped. Let's get to it: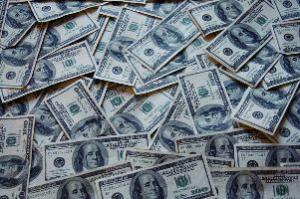 In Denver,
a former Glendale police officer was arrested last Thursday
on federal charges he used law enforcement computers to check license plates for an alleged cocaine dealer. Scott Black, 39, is charged with unauthorized use of a computer and lying to FBI agents, as well as conspiracy to gain unauthorized access to a computer database and using a communications facility to help drug trafficking. He's looking at up to 29 years in prison.
In Honolulu, a Halawa Correctional Facility guard was arrested Sunday on charges he smuggled methamphetamine into the prison. Mark Damas, 45, was arrested at the prison in Oahu, then transferred to Honolulu where he faces one count of conspiracy to distribute and possessing with the intent to distribute five grams or more of meth. He's the second guard this month to get busted for smuggling meth into the prison. Guard James "Kimo" Sanders III pleaded not guilty on January 13 to charges related to smuggling meth into the prison and bribery.
In Monticello, Kentucky, a former Monticello police officer was arrested Tuesday on charges he gave details about an ongoing investigation to a drug dealer. Allen Braden allegedly gave the dealer information including the home addresses, vehicles, and family members of drug agents investigating him. In return, Braden got $100 a week. He is charged with bribery of a public servant and theft by unlawful taking, the latter charge for not returning his official weapon when he was fired. He is out on bond.
In Troy, Ohio, a former Troy DARE officer was sentenced Monday to 60 days in jail and five years probation for stealing more than $13,000 intended for the DARE program. Kirt Wright, 41, had pleaded guilty to felony theft in office in December. Wright admitted misusing a credit card issued for the DARE program between January 2008 and May 2013. He was a 14-year-veteran of the department.
In Philadelphia, a former Philadelphia narcotics officer was convicted last Friday of lying to federal investigators about his romantic relationship with a snitch. Robertito Fontan had recruited the woman as a snitch, then got involved with her in 2003. He was accused of tipping her off in 2007 that the DEA was investigating her former boyfriend, a reputed drug dealer. He was convicted of lying to FBI agents investigating possible leaks at DEA.