Two Incidents; four more drug war deaths: A Louisiana man was killed in drug bust gone wrong last Tuesday and two Oklahoma police officers and the drug suspect they were after were killed in car crashes last Thursday.
Kenner, Louisiana resident Eldrin Smart and Oklahoma lawmen Kristian Willhight and Brian Beck and the man they were chasing, Quentin Lee Johnson, become the 3rd, 4th, 5th, and 6th persons to die in US domestic drug law enforcement operations so far this year.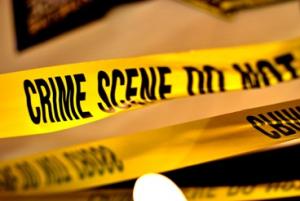 In the Louisiana incident,
WGNO News
reported that two undercover narcotics officers were investigating two men "suspected of drug activity" in a car parked at an Airline Highway gas station. Kenner Police Chief Steve Caraway told the media outlet one of the officers leaned into the car to take the keys from the ignition, and the driver then took off with the officer still partly inside the vehicle.
The cop then shot the driver, Eldrin Smart, 31, four times while the car was in motion before it crashed into a parked pickup truck and through a fence. He was pronounced dead at the scene.
Smart was on parole for gun, drugs, and escape felonies. His unidentified passenger was charged with marijuana possession.
In the bizarre Oklahoma incident -- or, more accurately -- incidents, Officer.com reported that Washita County Undersheriff Beck, 39, was attempting to serve a drug arrest warrant on Johnson, 27, when Johnson fled in a vehicle. Johnson was then killed when he drove his car off the road and crashed into an embankment.
Meanwhile, unaware that Johnson had already crashed, Beck and another cop, Burns Flat Police Officer Willhight were racing at high speed to catch him when their two vehicles collided at a rural intersection south of Dill City, three miles from where Johnson had crashed minutes early. Both were pronounced dead at the scene. Neither was wearing a seat belt.
Johnson had been warned by Beck himself weeks earlier that he was likely to be arrested after, working on a tip, Beck searched his home and found drugs, used needles, and a stolen pistol. Beck told Johnson he was submitting a report to the district attorney and would probably be back with an arrest warrant.
When Beck returned with one, Johnson fled. He had already done five years in state prison for possession of a controlled substance.