Action is really picking up as state legislatures get back into session. Meanwhile, the long battle over regulating medical marijuana in California continues. Let's get to it: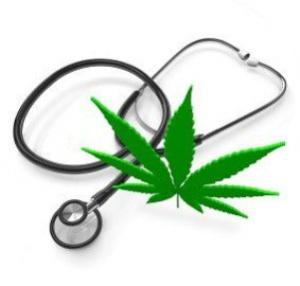 Alabama
On Tuesday, the Alabama legislature began its session with a pre-filed CBD medical marijuana bill. The bill, known as Carly's Law, is named for a Birmingham girl who suffers seizures and would allow for the use of CBD oil for specified medical conditions. It is cosponsored by Reps. Mike Ball (R-Madison), Patricia Todd (D-Birmingham), and Allen Farley (R-McCalla).
California
Last Monday, the city of San Rafael forced a delivery service operating there to shut down. The Caregiver Compassion Group had been quietly doing deliveries since 2011, when it lost its lease in Sausalito, and operated out of a San Rafael office. The city has banned dispensaries since 1997, and a delivery service with an office in the city is apparently close enough for city officials.
Last Thursday, the Los Angeles city attorney said he would step up enforcement against dispensaries operating in violation of Proposition D, which limited the number of dispensaries in the city to 135. City Attorney Mike Feur spoke as his office obtained an injunction against a real estate business that brokered a deal for a medical marijuana dispensary. The city has so far brought 68 criminal cases against unpermitted dispensary operators and property owners.
On Monday, San Jose medical marijuana supporters filed an initiative asking voters to keep dispensaries open in most of the city. City officials have been moving to close down some dispensaries near homes and are preparing to enact sweeping new restrictions on dispensaries. The initiative calls for a minimum of 50 dispensaries, along with the creation of a "cannabis commission" to regulate them. Advocates hope the council simply adopts their measure when it votes on regulations in March, avoiding a ballot box fight. After the city clerk's office approves the ballot title and summary, the Silicon Valley Cannabis Coalition will have until May 16 to gather 20,372 signatures to qualify for the November ballot.
On Tuesday, Butte County supervisors gave initial approval to their tightest cultivation rules yet. Marijuana grows would limited to 50 square feet on parcels of less than 5 acres, 100 square feet on parcels of less than 10 acres, and 150 square feet on parcels greater than 10 acres. The unanimous vote came after more than three hours of testimony in which virtually everyone speaking called for tightening restrictions on growers. The rules face two additional votes, one and the end of this month and one in February.
Also on Tuesday, Lake County supervisors ordered public hearings on regulations for dispensaries and cultivation centers that might open in unincorporated areas of the county. The board directed the Zoning Board of Appeals to conduct the hearings. The board is working from a draft ordinance that would bar medical marijuana operations from doing business near schools, parks, and day care centers, limit signage, and ban edibles.
On Wednesday, the 9th US Circuit Court of Appeals rejected an appeal from dispensaries as well as landlords and customers challenging the federal government's enforcement of federal marijuana laws. The dispensaries had sought injunctions blocking enforcement, but the appeals court shot them down.
Last Wednesday, the East Hartford planning commission award a special-permit application for a dispensary on Pitkin Street. The dispensary, Constitution Care LLC, must still receive approval from the state Department of Consumer Protection, which is expected to grant licenses by next month.
Florida
Last Thursday, a powerful legislator agreed to file a CBD medical marijuana bill after hearing from the families of children who suffer from epileptic seizures. Rep. Matt Gaetz (R-Shalimar), head of the House Criminal Justice Subcommittee, made the vow after the panel heard two hours of testimony from parents who said high-CBD strains helped their children.
On Monday, medical marijuana initiative organizers said they had gathered more than a million signatures. People United for Medical Marijuana needs 683,149 certified signatures to qualify for the November ballot, so they have created a margin of comfort to account for invalid signatures. The campaign must also meet minimum signature numbers in half of the state's 27 congressional districts. The initiative is also before the state Supreme Court, where it has been challenged by Attorney General Pam Bondi (R).
Kentucky
Last Thursday, a House panel held a hearing on medical marijuana. An overflow crowd attended the hearing of the House Health and Welfare Committee where the topic was discussed, even though no particular bill was at issue. But one could be soon. The same day, Sen. Perry Clark (D-Louisville) filed Senate Bill 43, which would legalize medical marijuana.
On Wednesday, the Senate Health and Welfare Committee held a hearing on medical marijuana. The committee chair, Sen. Julie Denton (R-Louisville) said she is only interested in high-CBD cannabis oil. The committee will not vote because it is not addressing a specific bill, even though one such bill, Senate Bill 43, has already been filed.
Minnesota
On Monday, Gov. Mark Dayton (DFL) said he was not ready to allow medical marijuana, but would be open to a study on the issue. "I've said since I ran for office that law enforcement has enough to contend with, and I am not going to support something that has the adamant opposition of law enforcement in Minnesota, and that is still the case," he said."I'd be supportive of funding for an independent, objective study of what other states have done, what have the results been," he said. Then, maybe in 2015, he suggested.
Missouri
On Tuesday, Rep. Rory Ellinger filed a medical marijuana pilot program bill. The University City Democrat introduced House Bill 1324. Click on the link to find it on the legislative web site.
Pennsyvlania
On Tuesday, a bipartisan medical marijuana bill was filed. Sens. Daylin Leach (D-Montgomery) and Mike Folmer (R-Dauphin) introduced Senate Bill 1182, marking the first time such a measure has been introduced with bipartisan support.
Washington
On Tuesday, medical marijuana supporters in the legislature filed a bill to protect patient rights and preserve the state's medical marijuana program by establishing a firm regulatory framework for it. House Bill 2233 would provide a clear mechanism for licensing and regulation of commercial businesses, while also preserving a patient's right to grow their own cannabis, both individually and cooperatively. It would also restore vital provisions passed by the legislature in 2011, but later vetoed by Governor Gregoire (D).
[For extensive information about the medical marijuana debate, presented in a neutral format, visit MedicalMarijuana.ProCon.org.]