East Coast governors speak against marijuana legalization, but DC voters may get a chance to have their own voices heard; a new report on Obamacare's implications for drug reform is out; the DEA is reported to have talked to the Sinaloa Cartel; and details of a Mexico City marijuana legalization bill emerge. And more. Let's get to it: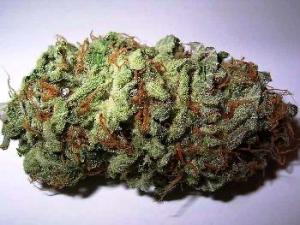 Marijuana Policy
DC Activists to File Marijuana Legalization Initiative This Week.The nation's capital could vote on marijuana legalization this year. Activists there plan to submit a legalization initiative to city officials by week's end. Because of quirks in District law, the initiative will not seek to allow retail marijuana sales -- that would require action by the DC city council -- but would allow adults to possess and consume marijuana and grow up to six plants.
DOJ Will Reportedly Issue Guidance on Marijuana Banking Soon. The Wall Street Journal has reported that the Justice Department will soon issue a memo with guidelines for financial institutions dealing with legal marijuana businesses. Insiders said the current draft document emphasizes that federal enforcement priorities will be directed toward those who use legal marijuana sales as a front for other criminal activity, funnel it across state lines, or sell it as part of a broader drug dealing conspiracy. But how financial institutions are supposed to know which of their marijuana customers are drawing federal interest remains unclear, suggesting that, as it stands, the draft memo will not satisfy banks.
Rhode Island Governor Calls Marijuana Legalization "Premature." Gov. Lincoln Chafee (I) said Tuesday Rhode Island should wait to see how legalization plays out in Colorado and Washington before trying it there. He added that it was premature to consider legalization before seeing how the state's 2013 decriminalization law is working out.
Maryland Governor Opposes Marijuana Legalization. Gov. Martin O'Malley (D) said Wednesday that while he was open to expanding access to medical marijuana, he opposed general legalization. "I'm not much in favor of it," he said. "We've seen what drug addiction has done to the people of our state, to the people of our city."
Oregon Legislature Could Discuss Legalization Next Month. With plans afoot to field a marijuana legalization initiative in Oregon this year, legislators are hinting they may want to take a crack at it first. Rep. Jennifer Williamson (D-Portland) told a local meeting she expects legislators to take up the issue in the session that begins February 3.
Medical Marijuana
Oregon Medical Marijuana Dispensary Rules Due in Days. State officials said Tuesday that draft rules for the state's newly-regulated dispensary industry should be posted within a week. Then will come a series of public hearings before the rules are finalized. In the meantime, dispensaries will be able to operate under temporary rules, with applications accepted beginning March 3.
New York Governor's Medical Marijuana Plan "Unworkable," MPP Says. New York Gov. Andrew Cuomo (D) is expected to announce an executive order allowing limited medical marijuana availability today, but the Marijuana Policy Project called Cuomo's proposal "unworkable," saying it would require the cooperation of the DEA, NIDA, and the FDA, none of which have been amenable to such projects. MPP says the solution is for the legislature to pass pending medical marijuana legalization.
Obamacare and Drug Policy
New DPA/ACLU Issue Brief Discusses Affordable Care Act's Impact on Drug Policy. A new issue brief from the Drug Policy Alliance and the American Civil Liberties Union reviews provisions of the Affordable Care Act relevant to drug policy, as well as how the ACA can help recast the drug policy debate. The brief is Healthcare Not Handcuffs: Putting the Affordable Care Act to Work for Criminal Justice and Drug Policy Reform.
International
DEA Met With Sinaloa Cartel Leaders, Mexican Newspaper Says. Members of the DEA and the Justice Department met secretly with leaders of the Sinaloa Cartel to gain information about rival cartels, the Mexico City newspaper El Universal reported Monday. The meetings took place without the knowledge of Mexican officials, although US authorities on some occasions provided Mexican authorities with information derived from the meetings. The newspaper identified the DEA or Justice Department employees present at the meetings as Steve Fraga, Manuel Castañon, David Herrad and Carlos Mitchem.
CuPIHD Publishes Study of Mexico City Drug Markets. Mexico's Collective for an Integrated Drug Policy (CuPIHD) has published a quantitative and qualitative analysis of Mexico City illicit drug markets, describing the size and characteristics of the drug markets, as well as how drug users perceive and interact with their legal, economic, institutional, and social environments. The English-language version of the study is Drugs DF: The Illegal Drug Markets of Mexico City.
Draft Reveals Details of Mexico City Marijuana Legalization Bill. The Mexico City web site Animal Politico has obtained a draft of a bill being worked on by a team of leftist Party of the Democratic Revolution (PRD) to advance marijuana reform in the federal district. The bill would completely decriminalize the possession of marijuana, make marijuana possession and distribution "zero priority" offenses for law enforcement, and create a system of dispensaries to sell marijuana for therapeutic reasons. The proposed bill would require changes in, or, at least, exemptions from, some existing federal laws.