A Maryland police chief embarrasses himself with bogus marijuana death claims, welfare drug testing bills face challenges in the Deep South, a hemp bill advances in Indiana, Russia's drug czar says "nyet" to legalization, and more. Let's get to it: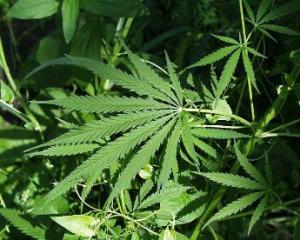 Marijuana Policy
Maryland Decriminalization, Legalization Bills Get Hearing; Police Chief Cites Hoax Story About Pot Overdose Deaths. Sen. Robert Zirkin's (D-Baltimore) Senate Bill 364, which would decriminalize marijuana possession, and Sen. Jamie Raskin's (D-Montgomery County) Senate Bill 658, which would legalize marijuana, got hearings in the Senate Judiciary Committee Tuesday. Law enforcement opposed the bills, while leaders of the ACLU and NORML members supported it. The lowlight of the hearing was Annapolis Police Chief Michael Pristoop's testimony mentioning an article about 37 overdose deaths the day marijuana became legal in Colorado. After being called out for repeating the hoax story by Sen. Raskin, Pristoop quickly backtracked.
Iowa Semi-Decriminalization Bill Introduced. A bill that would remove the possibility of jail time for possession of less than an ounce and a half of marijuana has been introduced by Rep. Bruce Hunter (D-Des Moines). It's not a true decriminalization bill because it would keep simple possession as a misdemeanor offense. House File 2313 has been referred to the House Judiciary Committee. Click on the link to read the bill.
Texas Poll Finds Near Majority for Legalization. Almost half -- 49% -- of Texans surveyed in a University of Texas/Texas Tribune poll support legalizing weed in either small quantities (32%) or any quantity (17%). Another 28% supported legalization only for medical purposes, while only 23% opposed any form of legalization.
New York Poll Finds Majority Oppose Legalization. A new Siena poll has support for legalization at only 43%, with 53% opposed. That contrasts with a recent Q Poll that had New Yorkers supporting legalization 57% to 39%. Differences in the questions asked and the margin of error in the polls may account for the difference. Or New Yorkers are conflicted.
Medical Marijuana
Kentucky CBD Medical Marijuana Bill Advances. A bill that would allow for the trial use of high CBD cannabis oil to treat childhood epileptic seizures was approved by the Senate Health and Welfare Committee Wednesday. Senate Bill 124 now heads for the Senate floor.
Hemp
Hemp Bill Advances in Indiana. A bill to legalize the production of industrial hemp passed the House Agriculture Committee Tuesday and now heads for the House floor. The bill is Senate Bill 357. It has already passed the Senate.
Drug Testing
Welfare Drug Testing Bill Advances in Georgia. A bill that would require food stamp and welfare recipients to undergo drug testing upon "reasonable suspicion" passed the House Judiciary Committee Monday. House Bill 772 now moves to the House floor.
Welfare Drug Testing Bill Stalls in Alabama Senate. A bill requiring drug testing of some welfare applicants hit a roadblock in the Senate Tuesday when Senate President Pro Tem Del Marsh (R-Anniston) adjourned the body after Democrats began fighting the bill. Senate Bill 63 would require drug testing of any applicant with a drug conviction in the last five years. It is just one of five bills in the Republican agenda to tighten regulations for public assistance.
Sentencing
West Virginia Senate Approves Draconian Drug Sentencing Bill. A bill that would increase the penalty for bringing drugs into West Virginia from one year to up to 15 years passed the Senate Monday. It now goes to the House.
International
Russian Drug Czar Rules Out Marijuana Legalization, Methadone Maintenance. The head of Russia's Federal Drug Control Service has called marijuana a dangerous gateway drug and said the authorities did not plan to legalize it, or to allow methadone treatment for heroin addicts. "Marijuana users have a 50 or 60 times higher risk of switching to heroin. There is one step from dope to heroin," Viktor Ivanov said in an interview with the Interfax news agency. He completely ruled out legalization, saying it was too risky in an advanced society. "Today we live in the age of high technology, a lot of things are managed with the help of computer systems. Someone who works at a nuclear power plant can wreak real havoc after smoking marijuana," he said. Ivanov also scoffed at needle exchange and methadone maintenance, saying there was little reliable evidence methadone maintenance worked. [Ed: Ivanov must have missed the entirety large body of research done on both needle exchange and methadone maintenance, which has found them to be effective and of paramount importance.]
Colombia's FARC Calls for Dismantling Drug-Paramilitary Nexus. Colombia's FARC guerrilla army called Tuesday for the dismantling of drug and paramilitary organizations it said were embedded within the Colombian state. The call was part of the FARC's six-point program to deal with the drug issue in the country, which is the fourth item on the agenda of peace talks between the FARC and the Colombian government.
British Chief Constable Says Give Heroin to Addicts. Mike Barton, Chief Constable for Dunham Constabulary, is calling for heroin maintenance for addicts. Such a move would "take money out of drug dealers' pockets," he said, adding that it "isn't practical" to simply arrest addicts. His comments come in a BBC documentary in which he went to Copenhagen to visit drug consumption rooms there.