Dear reformer: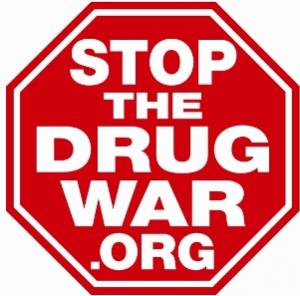 2014 saw great victories for drug policy reform.
Initiatives to tax and regulate marijuana passed in two additional states, bringing the number of legalization states to four. A measure legalizing possession and home growing of marijuana passed in Washington, DC by nearly 70%. And Congress – yes, Congress – has passed historic, long sought legislation blocking the Dept. of Justice from using taxpayer funds to undermine state medical marijuana laws.
But our victories are already under attack. In the same bill that protected medical marijuana, a handful of regressive members of Congress also got language included that may block DC's initiative from taking effect. Of even greater concern is a lawsuit filed this month by Nebraska and Oklahoma – neighbors of Colorado – seeking to overturn legalization in Colorado. They argue that federal marijuana prohibition preempts Colorado's voter-backed legalization measure, and that the US is violating international drug control treaties by permitting it to continue.
StoptheDrugWar.org is launching a coalition to take on international drug policy, including but not limited to reforming the treaties to explicitly allow countries to experiment with legalization systems. The first meeting is taking place in January. We need your financial support to be able to consistently keep our focus on this effort. In 2016 the UN General Assembly will hold a Special Session on Drugs, which makes the work of building and organizing this coalition critical right now.
Because marijuana prohibition is not the only bad drug policy, we also need your support to continue our work of advancing the dialogue on prohibition as a whole, while supporting smaller changes to other drugs' policies such as sentencing reform, medical availability, harm reduction programs like needle exchange, demilitarizing the drug war at home and broad, ending collateral consequences such as denial of college aid or food assistance because of drug convictions, more. Our newsletter, Drug War Chronicle, continues to be a core tool used by organizations, media, policymakers and other concerned parties in the long process of drug policy reform. Read some of their testimonials online here.
We can't continue this fight without you. Donations from our members – large ones and small ones – are an absolutely essential part of our budget, and without them this work will stop. Will you step up during these final days of the year with a generous tax-deductible donation to our educational work, or a non-deductible donation to support our lobbying work?
Donations can be made online by credit card or PayPal at http://stopthedrugwar.org/donate. To donate by mail to our tax-deductible educational arm, please make your check or money order payable to "DRCNet Foundation" and send it to P.O. Box 9853, Washington, DC 20016. To donate by mail to our lobbying organization, please send it to "Drug Reform Coordination Network," same address. We also accept donations by stock -- the information to give your brokerage is Ameritrade, (800) 669-3900), DTC #0188, and account number 781926492 for tax-deductible gifts to DRCNet Foundation or 864663500 for non-deductible gifts to Drug Reform Coordination Network -- please contact us if you are donating in this way.
Thank you for being a part of these historic changes that my organizations and others are working so hard to bring about. With your help, we'll continue to win!
Sincerely,

David Borden, Executive Director
StoptheDrugWar.org
P.O. Box 9853
Washington, DC 20016
http://stopthedrugwar.org