Some Nebraska counties are charging possession of marijuana brownies as a felony, Oklahoma activists will rally against the state's lawsuit against Colorado's marijuana law, San Diego closes more dispensaries, a new document reveals links between cartel gangsters and cops in Northern Mexico, and more. Let's get to it: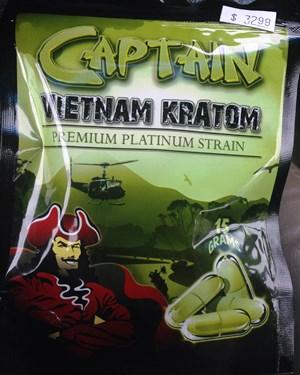 Marijuana Policy
Western Nebraska Counties Are Charging Possession of Some Marijuana Edibles as a Felony. Even though pot possession has been decriminalized in the state for decades, some counties near Colorado are now treating foods containing marijuana extracts as a Schedule I drug, possession of which is a felony punishable by up to five years in prison. Prosecutors in some Western counties say that pastries that contain actual marijuana will be treated like marijuana, but those containing concentrates will be treated as a Schedule I drug.
Nevada NAACP Leader Urges Legislators to Legalize It This Coming Session. Jeffrey Blanck, president of the Reno-Sparks chapter of the NAACP, has sent a letter to lawmakers urging them to legalize marijuana during the 2015 legislature. The Coalition to Regulate Marijuana Like Alcohol in Nevada already has a legalization initiative approved for the 2016 ballot. The legislature has the first 40 days of the session to approve the initiative; if it doesn't, it goes directly to the voters in 2016.
Oklahoma Activists to Protest Pot Lawsuit Against Colorado. Oklahoma marijuana legalization supporters have organized a protest against state Attorney General Scott Pruitt's decision to join Nebraska in suing Colorado to try to undo legalization there. Led by OK NORML and the Oklahoma Libertarian Party, activists have set up a Facebook invite to the January 8 rally. "Attorney General Scott Pruitt is suing Colorado for their marijuana laws," the page says. "This is a waste of taxpayer money and a clear violation of states' rights." Click on either link for more details.
Medical Marijuana
San Diego Officials Shut Down Five More Dispensaries. City Attorney Jan Goldsmith has shuttered five more unpermitted dispensaries ahead of the opening of the first permitted dispensaries early next year. Four are set to open then. More than 200 dispensaries have been shut down in the past four years under threat of legal action, but as many as 50 unpermitted dispensaries remain.
Kratom
Kratom Will Be for Adults Only in Illinois Beginning Next Week. As of January 1, a new state law will limit the use and possession of the Southeast Asian herb kratom to adults. Kratom is said to have a high similar to opiates, but is not a controlled substance under federal law. It is, however, on the DEA's list of "drugs of concern." It has been banned in neighboring Indiana.
Law Enforcement
Lawsuit in Deadly Massachusetts SWAT Drug Raid Can Continue, Judge Rules. A police officer who shot and killed unarmed black Framingham resident Eurie Stamps, 68, in a January 2011 drug raid may have used excessive force, violating his constitutional rights, a US District Court judge ruled as he allowed a lawsuit against the officer to move forward. Officer Paul Duncan shot and killed Stamps as the elderly man lay prone on the floor of his apartment during the raid. Duncan claims the shooting was accidental, but Stamps is still dead, and his family is suing.
International
Mexican Cops Worked Closely With Zetas, Declassified Document Shows. A document declassified by Mexican Attorney General Jesus Murillo Karam shows how police and traffic police in San Fernando, Tamaulipas, worked closely with the Zetas cartel in a series of killings of immigrants en route to the US known as the "San Fernando massacre," in which at least 72 immigrants were tortured and murdered.
Indonesian Ulama Supports President's Plan to Execute Drug Offenders. The Nahdlatul Ulama, Indonesia's largest Islamic organization, said Wednesday it supported President Joko Widodo's tough stance on drug traffickers. Widodo has refused to stop the execution of convicted drug offenders and is seeking support for his stance. He found it with the Ulama. "We support the death penalty for the drug dealers and the producers, but not the consumers," said Said Aqil Siradji, chairman of the Ulama's central board.