The beat goes on. A Texas drug dog officer snorts the training dope, a pair of married Indiana deputies get wrapped up in the new synthetics, and a Georgia judge goes down for trying to set up a woman who accused him of making advances on her. Let's get to it: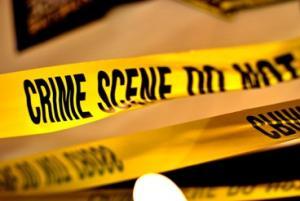 In Grapevine, Texas,
a Grapevine Police K-9 officer was arrested last Monday
for allegedly stealing a case of training drugs and consuming some of them. Senior Officer Danny Macchio, 49, reported to Fort Worth police in October that someone had broken into his vehicle at his residence and stolen the drugs, which included, heroin, cocaine, meth, and ecstasy, but Grapevine police developed suspicions he had "mishandled" the drugs and the theft report. Macchio fled on the day he was supposed to undergo a drug test as part of the investigation, but was found in the Panhandle and returned home by Grapevine police. He confessed that he had taken the drugs and used some, and he returned the rest He was suspended with pay on October 24. Now he is charged with abuse of official capacity -- misuse of government property, a state jail felony.
In Indianapolis, two former Hendricks County sheriff's deputies were arrested last Thursday on charges related to a synthetic drugs sales ring. Jason Woods, 44, and Teresa Woods, 34, had been suspended from the sheriff's office in October 2013 after a marked sheriff's vehicle linked to them had been spotted at locations under investigation. That same day, the couple dropped off a safe with Teresa Woods' mother -- who promptly contacted authorities. They searched it, finding $88,000 and 100 grams of synthetic drugs. Investigators also found evidence the couple had written checks to a Canadian company that sells synthetic drug powders. Although state police said it was one of the biggest synthetic drug operations in the state, the couple have so far been charged only with misdemeanor possession of synthetic drugs.
In Atlanta, a former chief judge of the Murray County Magistrate's Court was found guilty last Thursday of conspiring to plant meth on a woman who had publicly accused him of making advances on her in his chambers. Former Judge Bryant Cochran plotted with a Murray County sheriff's deputy and a local meth offender to plant the drug in her vehicle, then have her pulled over and arrested. He was convicted in federal court of witness tampering, conspiring to distribute a controlled substance and a federal civil rights charge that accused him of sexually assaulting a court employee. He faces a February 20 sentencing date.