With the Golden State's legislative clock ticking down toward session's end, two harm reduction measures have been approved this week. One would expand access to sterile syringes; the other would expand access to the overdose prevention drug naloxone.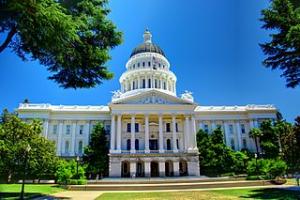 Yesterday, the Assembly gave final approval to
Assembly Bill 1743
, sponsored by Assemblymember Phil Ting (D-San Francisco), which would allow pharmacies to sell an unlimited amount of syringes without a prescription. The bill has already passed the Senate and came back to the Assembly for a final concurrence vote.
"Syringes can be bought over the counter in nearly every state because the policy saves lives without taxpayer expense," said Ting. "Mountains of research and the medical community stand squarely behind this bill. We are not innovating, we are playing catch up. By signing the bill, the Governor can put California in step with the rest of the nation."
"This bill is an exciting breakthrough," said Laura Thomas, Deputy State Director for the Drug Policy Alliance. "Pharmacy syringe access is a proven and cost-effective way to save lives by reducing the spread of HIV and hepatitis. It has taken years of advocacy to receive such strong support for sterile syringe access inside the State Capitol."
Under a current law that expires at the end of this year, pharmacies can sell up to 30 syringes without a prescription. Without passage of a new syringe access law, only pharmacists in the 15 counties and 4 cities that have declared injection drug-related public health emergencies would be able to continue dispensing syringes without a prescription.
Also yesterday, the Assembly gave final approval to Assembly Bill 1535, sponsored by Assemblymember Richard Bloom (D-Los Angeles). The bill would allow pharmacists to provide naloxone without a prescription. The measure had already passed both houses and came back to the Assembly for a final concurrence vote.
"The bipartisan support of the legislature is gratifying and will directly help many California families," said Assemblymember Bloom (D-Santa Monica). "As the bill heads to the Governor's desk, I am committed to continuing our efforts to stop the epidemic of overdose deaths."
"This bill reaching the Governor is a triumph for all Californians who love someone at risk of an overdose," said Meghan Ralston, Harm Reduction Manager for bill cosponsor the Drug Policy Alliance. "California has thousands of pharmacies, and lives can be lost in the minutes waiting for a police officer or ambulance to arrive with naloxone to reverse an overdose. This would make it easier for caregivers and family members to keep naloxone on hand for use in those critical moments."
Both bills now go to the desk of Gov. Jerry Brown (D).