A controversial bill that would have imposed statewide regulations on California's multi-billion dollar medical marijuana industry died yesterday in Sacramento. The bill, Senate Bill 1262, was blocked by the Assembly Appropriations Committee, and the effort to impose some order on the industry is now dead for another year.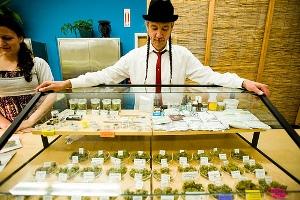 The bill sponsored by Sen. Lou Correa (D-Santa Ana) was supported by law enforcement and the state's municipalities, as well as by some elements of the state's medical marijuana community. But it was also strongly opposed by other elements of the medical marijuana and drug reform communities.
Under the status quo, access to medical marijuana is largely determined by geography. Conservative areas of the state have tended to impose not only bans on dispensaries, but also bans on cultivation, sometimes even for personal amounts. It was not clear that SB 1262 would ameliorate that situation.
The bill also ran into problems trying to determine what entity would govern medical marijuana in the state. A competing bill from Assemblymember Tom Ammiano (D-San Francisco) would have had the state Department of Alcohol Control regulate medical marijuana, but that bill was defeated earlier.
The Correa bill originally gave control to the Department of Public Health, but was then amended to give control to the Department of Consumer Affairs. But Consumer Affairs seemed distinctly uninterested in the task; its representatives didn't bother to show up for any stakeholder meetings.
The Assembly Appropriations Committee also balked at the cost of the bill, which was estimated at $20 million to start the program. That figure, which was just released Monday, came as a bucket of cold water on bill supporters.
Now, it's back to the drawing board.