A key California sentencing reform bill gets a final Assembly vote tomorrow, the Oregon legalization initiative gets some organized oppositions, Delaware gets a step closer to its first dispensary, Marc Emery gets to go home, and more.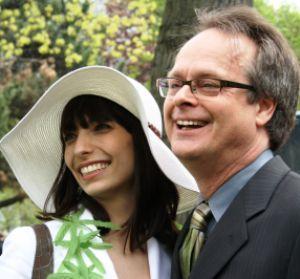 Marijuana Policy
Oregon Legalization Initiative Gets Organized Opposition. The Oregon District Attorneys Association and the Oregon State Sheriff's Association are gearing up to do combat against Measure 91, the state legalization initiative. The two groups say they are deciding right now how much money to spend trying to defeat the initiative, which has already raised more than a million dollars.
Federal Judge Throws Out Case Challenging Washington's Authority to Tax Marijuana. US District Judge Marsha Pechman has dismissed the lawsuit, ruling that the federal courts lacked jurisdiction. Dispensary operator Martin Nickerson, who was being prosecuted on federal marijuana charges filed the suit, arguing that he couldn't pay the state tax without incriminating himself. His attorney, Douglas Hiatt, said he will refile the lawsuit in state court.
Wichita City Council Votes Against Putting Decriminalization on November Ballot, But Maybe in April. After a decriminalization initiative signature drive came up short, the city council declined last night to put the measure on the November ballot, but said it would work with organizers to put it on ballot next April.
Medical Marijuana
Delaware Officials Sign Contract for First Dispensary in the First State. Finally, a dispensary is coming to Delaware. Officials have signed a two-year contract with First State Compassion Center. A growing operation for it will begin this fall, and sales should commence sometime early next year. Delaware passed a medical marijuana law in 2011, but Gov. Jack Markell (D) balked at allowing dispensaries, fearing federal intervention. Last year, he decided to move forward with one dispensary, instead of the three called for in the state law.
Oklahoma Governor Says She Supports Limited CBD Cannabis Oil Access. Gov. Mary Fallin (R) today asked lawmakers to support the legalization of high-CBD cannabis oil, but only for limited trials. She says CBD could be "potentially life-saving" for some children.
Harm Reduction
With New Law in Effect, Minnesota Cops Start Carrying Overdose Reversal Drug. Sheriff's deputies in Hennepin County (Minneapolis) have become the first in the state to start carrying the overdose reversal drug naloxone after a new law went into effect August 1. The law also contains a 911 Good Samaritan provision providing limited immunity for people who seek medical assistance for those suffering drug overdoses. Last year, 56 people died of heroin overdoses in the county and another 29 died in the first six months of this year.
Sentencing
California Fair Sentencing Act Gets Assembly Floor Vote Tomorrow. The bill, Senate Bill 1010, would eliminate the sentencing disparity between crack and powder cocaine. It has already passed the state Senate. Click here to contact state legislators; click the title link for more bill information.
International
Marc Emery is Now Back Home in Canada. Canadian "Prince of Pot" Marc Emery is now back home in Canada after serving nearly five years in US federal prison for selling marijuana seeds. He landed in Windsor, Ontario, right around 4:20pm yesterday after leaving a private US deportation detention facility where he had been held after being released from US prison last month. He has vowed to wreak political vengeance on the Conservatives, who allowed him to be extradited to the US.
Algeria Has Seized More Than 95 Tons of Moroccan Hash so Far This Year. That's up over the same period last year by about 25 tons. Morocco is the world's largest hash producer, with most of its product headed for European markets.