A Texas marijuana grower and a California man who might have been a drug dealer were killed by police in separate incidents last week. The two men become the 31st and 32nd persons killed in US domestic drug law enforcement operations so far this year.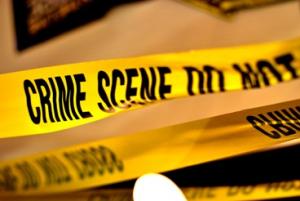 According to
News 4 San Antonio
, citing police sources, Gonzales County sheriff's deputies were raiding a marijuana grow last Wednesday when a shootout erupted, leaving one of the suspected growers dead. Sheriff Glen Sachtleben said one of the growers fired at the deputies, and the deputies returned fire, killing the man, who has not been identified but is suspected of being a Mexican national.
"There were six that were actually in the gunfight," the sheriff said, referring to his deputies. None of them were injured.
A second man, also suspected of being a Mexican national in the country illegally, was arrested.
The sheriff described the grow as extending across several acres of a remote area of the county.
"Probably the largest in my 40 years in this county we've ever encountered," Sheriff Sachtleben said. "In our estimation, this is not in the local use at all. We're pretty sure it's flowing into Houston from here."
Texas Rangers are investigating the killing.
The following day, according to the Long Beach Post, citing police sources, a Long Beach, California, man was shot and killed by an undercover officer conducting a narcotics investigation. The man has been identified as 39-year-old John Del Real.
According to police, they were in the area investigating reports of drug dealing in the neighborhood when Del Real approached an officer "in a threatening manner." Del Real then reached for an object in his waistband, at which point the officer identified himself and gave several commands before opening fire.
Police attempted to render aid at the scene, but Del Real was pronounced dead after arriving at a local hospital. A metal bat he allegedly had tucked in his waistband was found at the scene.
Del Real's killing was the third shooting by a Long Beach Police Department officer in five days. It is being investigated by department homicide detectives and the Los Angeles County District Attorney's Office.