North Carolina's Republican Gov. Pat McCrory last month vetoed a welfare drug testing bill championed by his own party in the legislature, saying it was "a recipe for government overreach and unnecessary government intrusion" and "not a smart way to combat drug abuse." But this week, the legislature managed to override that veto.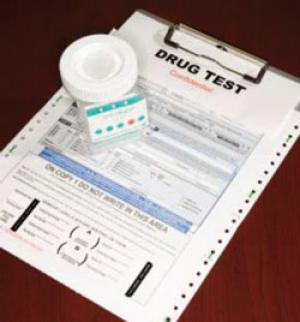 In votes in the General Assembly Tuesday and the Senate Wednesday, the Republican-controlled legislature chose to move forward with the drug tests, which will require some welfare applicants to pay out of their own pockets for drug testing before they can receive benefits.
Six Democrats joined the Republicans in the Assembly, making the veto possible by a margin of just two of the needed 3/5 of elected members. Three Republican assemblymembers voted against it. In the Senate, three Democrats voted for the override, with no Republicans voting against it. Republican senators had enough votes to override the veto on their own.
The legislation, House Bill 392, will require people applying for the state's welfare and food stamp programs to undergo drug testing if social service workers determine there is reasonable suspicion they are using drugs. It will also require county workers to ensure that applicants do not have outstanding felony warrants and were not violating probation.
The votes to override were sharply criticized by civil liberties advocates.
"It's very disappointing that the legislature put so much effort into passing this cruel and constitutionally suspect bill. HB 392 does nothing to help those who test positive for drug use get treatment, but it does allow the government to conduct costly, unnecessary, and unreasonably intrusive searches of North Carolinians who seek public assistance to care for their families," said ACLU of North Carolina policy director Sarah Preston in a Wednesday statement.
"Forcing people in need to pay up front for urine tests is not only cruel but will likely deter many low-income families from even applying for assistance. Why the legislature was so adamant about passing this bill is unclear, since all available evidence shows that public aid applicants are no more likely to use drugs than the general public, and similar programs in other states have been found to be unconstitutional and fiscally wasteful," Preston pointed out.
Indeed, other states that have implemented such programs have found them costly and ineffective. In Florida, only 2% of applicants tested turned up positive, while early numbers from Utah and Oklahoma suggest similarly uninspiring results.