A hard-partying Colorado cop calls it a career, a DC cop launders a bit of drug money, a North Carolina narc gets caught with her fingers in the jar, and a retired cop uses his old badge and cop plates to sling dope. Let's get to it: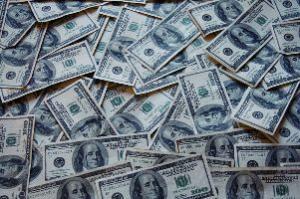 In Littleton, Colorado,
a Littleton police officer resigned Monday
as he prepared to plead guilty to charges related to his purchase of $1,300 worth of Ecstasy from a confidential informant in July. Jeffrey Allan Johnston, a 22-year veteran of the department, was also accused of holding parties in his home, where investigators found cocaine, steroids, prescription pills by the hundred, cash, and guns. He is expected to plead guilty to one count of prohibited person in possession of a firearm and one count of possession with intent to distribute. His court date is set for October 28.
In Washington, DC, a DC Metro police officer was arrested last Friday on charges she helped to launder drug money. Officer Stephanie Ellison, 49, went down for allegedly conspiring to buy high-end sports cars and a Harley Davidson motorcycle with drug proceeds in a bid to conceal the money. She's looking at up to 20 years in federal prison, but for now remains on administrative leave with pay.
In Greenville, North Carolina, a former Greenville narcotics detective pleaded guilty last Thursday to three counts related to stealing thousands of dollars in drug money seized during investigations she conducted. Rose Edmonds copped to three counts altering, destroying, or stealing evidence. She was fired after being arrested in February. She was sentenced to at least six months in prison on each count, with the sentences to run consecutively, but the judge suspended her sentence unless she misbehaves anew.
In Norristown, Pennsylvania, a retired Norristown police officer was sentenced last Thursday to at least 17 years in prison for selling meth and prescription pills and using his old police badge and license plate as cover. Jack Pennington, 68, had pleaded guilty to 16 of 21 drug-related felonies after becoming the subject of an investigation by the Montgomery County Narcotics Enforcement Team. He went down as he went to meet his supplier at a local mall. Although he had retired at the time of his offenses, in our view, his use of his old police badge and plates qualifies him for mention here.