An LA dispensary crackdown gets underway, an Arizona judge throws out a restrictive dispensary ordinance, the Michigan Supreme Court hears a dispensary ban case, and much, much more. Let's get to it: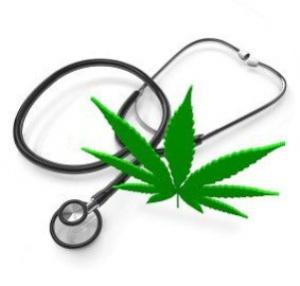 Arizona
On Monday, a Superior Court judge overturned Maricopa County's restrictive dispensary ordinance, ruling that it was a "transparent attempt" to bar the businesses from unincorporated areas of the county. The judge granted a pretrial verdict in favor of White Mountain Health Center, which seeks to open a dispensary in Sun City. While the county has the power to zone to protect public health, safety, and welfare, it cannot categorically deny permits to dispensaries, he ruled.
California
Last Tuesday, Berkeley police and city inspectors raided the Forty Acres collective to look for code violations. The raid came two weeks after Forty Acres filed a lawsuit against the city and its Medical Cannabis Commission in a longstanding dispute over the dispensary's efforts to ensure its legality. The suit charges the city with discrimination and denial of due process. City officials, who have been trying to shut the place down since December 2011, maintain that it is a collective operating in a commercial district, which violates the city's zoning laws. Collectives are supposed to operate in residential areas and be "incidental" to the rest of the house.
Last Friday, Los Angeles officials said 38 dispensaries are being prosecuted and another 40 have shut down voluntarily after receiving warnings to close their doors. This is the beginning of the city's effort to enforce Measure D, a May ballot initiative that capped the number of dispensaries at 135. There are an estimated 800 to 1,000 dispensaries in the city. About 800 received letters warning them they aren't legal. Some of them have joined together to challenge the law in court.
On Tuesday, the Yorba Linda planning commission approved an ordinance banning dispensaries and cultivation centers. The only dispensary to operate in the city was forced to close in February 2010. No one showed up to testify on either side of the issue. Yorba Linda, a community founded by Quakers, also does not have a single bar within city limits, although in recent years, it has allowed alcohol to be sold in restaurants.
Connecticut
On Tuesday, the Fairfield Plan and Zoning Commission voted to deny two dispensary applications. The unanimous vote came after two public hearings. The commission said it denied the application not out of opposition to medical marijuana, but because the town did not have regulations in place. Some commissioners said they needed to move forward with regulations, and that the state needed to get more deeply involved.
Massachusetts
On Tuesday, the town of Saugus approved a moratorium on dispensaries. The moratorium will be in place at least until next September. The town maintains that the moratorium will allow town boards, committees and officials an extended period of time to study the possible legal, land use, public safety and public health impact of a local dispensary on the town and make recommendations for Town Meeting approval.
Michigan
Last Thursday, the state Supreme Court heard oral arguments on the town of Wyoming's ban on dispensaries. The town's 2010 law barred any activity that conflicts with federal law, but that law was struck down by a lower court. The town then appealed with the support of an association of Michigan prosecutors.
Oregon
Last Wednesday, medical marijuana supporters picketed the Good Samaritan Regional Medical Center in Corvallis. Patients and supports complained that they are getting unfair treatment from the hospital's parent company, Samaritan Health Services, the largest health care provider in the mid-Willamette River Valley. Patients were especially incensed over efforts to force them to choose between opioid pain medications and medical marijuana.
Late last month, the city of Medford began revoking business licenses for dispensaries. The city says the businesses do not comply with federal law, even though the Oregon legislature this year passed a dispensary bill and the federal government has signaled a largely hands-off approach. The move came after the city council unanimously approved and expanded an ordinance that had previously only said businesses had to be conducted in a lawful manner. Patients and supporters are mobilizing.
[For extensive information about the medical marijuana debate, presented in a neutral format, visit MedicalMarijuana.ProCon.org.]