Sullivan County sheriff's deputies shot and killed a man attempting to flee in a vehicle Friday night as they conducted a raid on a residence where a meth lab was suspected to be operating. Kenneth Ray Clark, 47, becomes the 33rd person to die in US domestic drug law enforcement operations so far this year.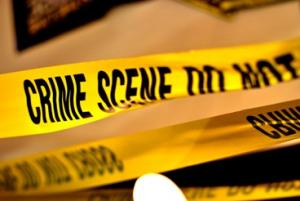 According to the
Bristol Times-News
, citing police sources, officers with the Sheriff's Office Vice Unit, the 1st Judicial Drug Task Force, and the Tennessee Methamphetamine Task Force were dispatched to a Bristol residence after receiving information that a meth lab was operating there and that a person with outstanding warrants was there.
Upon arriving at the property, officers found Clark in a vehicle. Police said he refused to get out of the vehicle and, in an attempt to flee the scene, "tried to run over at least two officers." Officers then opened fire on the vehicle, striking Clark. Clark managed to drive approximately a mile, where police found him dead in his vehicle.
Clark was wanted on a probation violation warrant in Sullivan County. He also reportedly had an unspecified outstanding warrant from nearby Bristol, Virginia.
Although Clark allegedly "tried to run over at least two officers," there was no mention of any injury to any of the officers involved.
The shooting will be investigated by the Tennessee Bureau of Investigation.