Florida Attorney General Pam Bondi Wednesday filed an emergency rule criminalizing four related synthetic cannabinoid drugs, including one being marketed under the name "Crazy Clown," her office announced in a press release. The emergency move makes the new synthetics Schedule I controlled substances under Florida law.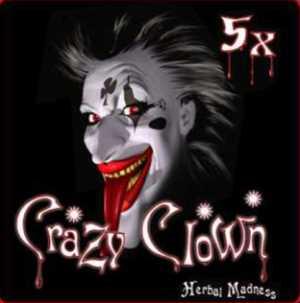 The four substances are B-PINACA, AB-FUBINACA, ADB-PINACA, and Fluoro ABDICA. They have been tentatively identified as cannabinoid receptor agonists, similar to an earlier round of synthetic cannabinoids that have been marketed under names such as "Spice" and "K2." Those drugs are banned under federal law and are illegal in a number of states as well.
Georgia banned the drugs last month under a synthetic drugs analog law, and now neighboring Florida has moved to do so, too.
The move came after a spate of media reports and law enforcement warnings in August and September about users suffering ill effects from "Crazy Clown," including nausea, vomiting, and violent behavior. But there has been no reported follow-up on those initial accounts.
"I will remain vigilant in my efforts to keep these drugs off store shelves and will continue to outlaw emergent synthetic drug compounds. These drugs pose a serious threat to Floridians, particularly our youth," said Attorney General Bondi.
"While synthetic drugs are marketed as safe alternatives to illegal drugs, make no mistake; these synthetics are dangerous," said Florida Department of Law Enforcement Commissioner Gerald Bailey. "Adding these four new concoctions to Florida's schedule 1 drug list strengthens our fight. We will continue our efforts with Attorney General Bondi to identify illegal chemicals and react swiftly."
Bondi said she will work with the state legislature to permanently ban them next year.
While Bondi's action is of a piece with the reflexive prohibitionist response to the earlier new synthetics apparent both in Washington and in state houses around the country, banning new synthetic drugs is not the only possible response to them. New Zealand made headlines worldwide when instead of banning them, it moved to regulate new synthetics.