Cops peddling pot, cops gobbling steroids, cops with sticky fingers, and, of course, a crooked prison guard. Just another week on the drug war corruption beat. Let's get to it: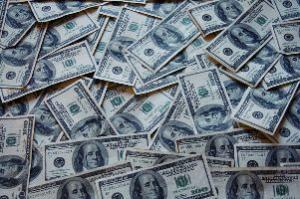 In Sunrise, Florida,
a Sunrise police officer resigned Monday
after he and his girlfriend were accused of selling marijuana from his home. The officer, Joseph Rodriguez-Santiago, 27, was cited last week for possession of marijuana and drug paraphernalia and quit his job of six years after he was placed on administrative leave. His girlfriend faces two felony counts after twice selling pot to a snitch, including once while Rodriguez-Santiago was present. The two dope deals were for $20 and $40.
In St. Clair Shores, Michigan, a Roseville police officer was arrested last Thursday on federal drug charges. Officer Gregory Moore, a 10-year veteran of the department, went down in a DEA probe of steroid and performance-enhancing drug use. He faces two counts of felony drug possession and one count of maintaining a drug house. He's out on a $5,000 cash bond.
In Tampa, Florida, a Tampa police officer was arrested last Friday on charges she stole money orders seized during a drug investigation. Detective Jeannette Hevel allegedly took $1,900 worth out of the evidence room and then cashed them. She has been charged with grand theft. At last report, the 27-year veteran was still in jail after being booked in.
In Tuscaloosa, Alabama, a former Tuscaloosa narcotics officer agreed to a plea deal Monday that would see him doing 18 months in federal prison after pleading guilty to theft charges. Prosecutors have accused Snyder of ripping off more than $125,000 from the West Alabama Narcotics Task Force. He had commanded the unit before retiring last year. A judge still has to approve the deal, and a hearing is set for December 5.
In Jersey City, New Jersey, a former state prison guard was found guilty last Wednesday of smuggling drugs to inmates at the state's prison for sex offenders. Bobby Singleton, 55, was found guilty of conspiracy, official misconduct, and bribery for the scheme in which he carried in heroin and marijuana and inmates paid for the drugs by wiring money to co-conspirators on the outside. Singletary is looking at at least five years in prison when he's sentenced next month.