California localities continue to grapple with medical marijuana issues; meanwhile, officials in three states are moving forward with implementing medical marijuana laws, and a key Kentucky politician says nice things about it. Let's get to it: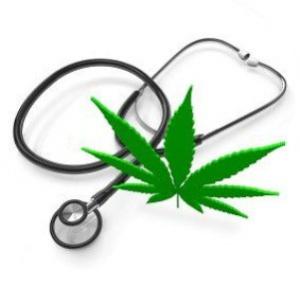 California
On September 17, a state court judge granted Santa Clara's request for an injunction to close a dispensary. The injunction is aimed at the Angel's Care Collective, with which the city has had a long-running dispute. The judge cited the state Supreme Court's ruling in City of Riverside v. Inland Empire Patients Health and Wellness Center, which gave localities the right to enforce bans on medical marijuana businesses.
Last Wednesday, Sutter County supervisors passed the first reading of a cultivation ordinance that would prohibit marijuana cultivation within 2,000 feet of schools, churches, parks and child-care centers and establish setback requirements from property lines for crops to mitigate the plant's odor. The vote came after several residents complained that an increase in grow operations have caused crime to increase and lessened their quality of life. The ordinance must have another vote at the October 21 supervisors' meeting before it becomes final.
Last Thursday, the Eureka city council canceled a meeting where a move to ban dispensaries was to be considered. The proposed amendment to the city's medical marijuana ordinance would have banned dispensaries, cooperatives, collectives, and mobile delivery services. The city currently has four dispensaries and a moratorium on new ones, but that moratorium is set to expire November 3. City officials said they postponed the meeting because of time pressure, but will now deal with the issue at their October 15 meeting.
Also last Thursday, the Clearlake city council moved forward with approving the final reading of a cultivation ordinance. The ordinance, which is modeled on the cultivation ordinance adopted by the Lake County Board of Supervisors, prohibits commercial grows, grows on vacant lots and puts limitations on the number of plants allowed. With Thursday's approval, the ordinance is to become effective January 1, 2014. It also prohibits cultivation within 600 feet of a school or licensed child day care center. The number of plants allowed is connected to parcel size, allowing no more than six plants on parcels smaller than a half acre and as many as 48 plants on properties 40 acres or larger.
Last Friday, the city of San Diego sued a dispensary to force it to shut down. Targeted is the Central Wellness Collective in mid-city. The move marks a change in policy since the forced resignation of Mayor Bob Filner, who had called on the city attorney to stop suing dispensaries. Acting Mayor Todd Gloria feels otherwise. He told the city's chief operating officer and assistant chief operating officer that enforcement of zoning violations by pot shops could resume. A new marijuana zoning ordinance, more restrictive than the one sponsored by Filner, is being vetted by neighborhood groups. The proposal should be ready for council consideration by January, a spokeswoman for Gloria said.
Delaware
On Tuesday, the Division of Public Health published preliminary regulations for the state's medical marijuana program. Implementation of the state's 2011 law had been delayed by federal government threats, but last month, Gov. Jack Markell (D) lifted his suspension of the dispensary program. The new regulations cover the bidding identification process and operation for the compassion center as well as the safety and security conditions. The state will then take bids for a pilot dispensary and begin evaluating the bids by March 2014.
Illinois
On Tuesday, state officials met to begin drafting rules for medical marijuana distribution. Representatives of Gov. Pat Quinn (D) met with officials from three agencies. The state Department of Health is examining how to issue identification cards for medical marijuana users. The Department of Agriculture is determining the standards for growers. And the Department of Financial and Professional Regulation is examining how to regulate the 60 dispensaries that will distribute the medical marijuana. The agencies hope to present a final version of the rules to lawmakers in the spring. The state's medical marijuana law was signed last month.
Kentucky
Last Wednesday, House Speaker Greg Stumbo said he is leaning toward supporting medical marijuana and that the topic is worth debating. Medical marijuana bills have been filed in previous years, but have never gone anywhere without the support of leadership. Stumbo raised the issue after Attorney General Jack Conway sent an advisory letter to Governor Steve Beshear, Agriculture Commissioner James Comer and other state leaders to clarify current law related to marijuana's cousin, hemp. State lawmakers approved a hemp bill earlier this year.
New Hampshire
Last Thursday, the state's therapeutic cannabis advisory council held its first meeting, choosing Rep. Jim McKay as its leader, at its first meeting Thursday. Among other things, the council will try to gauge the effectiveness of the state's dispensaries. The state's new law allows up to four dispensaries. The council has until next July to come up with rules for patient identification and registry cards. The council doesn't expect dispensaries to actually open until 2015.
[For extensive information about the medical marijuana debate, presented in a neutral format, visit MedicalMarijuana.ProCon.org.]