Remember Bernie Goetz? He made the news again over the weekend, and so did Florida's medical marijuana initiative. There's also drug policy news from around the world. Let's get to it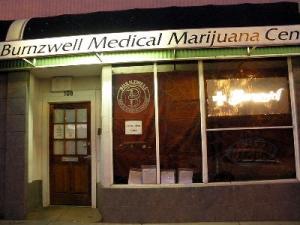 Marijuana
Let A Hundred Pot Shops Bloom…in Colorado. The Colorado Marijuana Enforcement Division reported late last week that it has received applications from 136 people seeking to open adult use marijuana retail stores. By law, only people currently operating medical marijuana businesses could apply. Those who applied by the end of October will have decisions on their applications before year's end, meaning they could open on January 1, the earliest date adult marijuana sales will be allowed in the state.
NYC Subway Vigilante Bernie Goetz Busted in Penny Ante Marijuana Sting. The New York City man who became a national figure after shooting four teens who asked him for money on the subway back in 1984 was arrested last Friday over a $30 marijuana sale. Bernie Goetz is accused of selling the miniscule amount of marijuana to an undercover officer.
Medical Marijuana
Florida Lawmakers Oppose Medical Marijuana Initiative. Florida House and Senate leaders said late last week that they will join Attorney General Pam Bondi (R) in asking the state Supreme Court to block a medical marijuana initiative from going to the ballot. "We certainly don't want a situation like they've got in Colorado," explained state Rep. Doug Holder (R-Venice). Petitioners have gathered only about 200,000 of the more than 600,000 signatures they need to make the ballot. They have until February, unless the state Supreme Court puts the kibosh on the effort.
Florida Governor Candidate Supports Medical Marijuana Initiative. Candidate for the Democratic gubernatorial nomination Nan Rich said last Friday she supports a proposed medical marijuana ballot initiative. "I've seen the research, I've studied the issue, and I've met with patients who clearly benefit and desperately need medically prescribed cannabis," Rich said in a statement. "That's why I'm signing the petition to get this important measure on the ballot in 2014 and I'm calling on all of my friends and supporters to do the same. There is simply no reason patients should suffer when an effective, safe, and organic remedy is readily available."
Washington State Regulators to Hold Hearing on Controversial Medical Marijuana Plans. The Washington state Liquor Control Board announced last Friday it will hold a hearing November 13 in Lacey to take public testimony on proposed changes to the state's medical marijuana system. Regulators have issued draft recommendations that would reduce the amount of medical marijuana patients could possess and end their ability to grow their own, among other things.
International
Canada SSDP to Hold National Conference in Vancouver. Canadian Students for Sensible Drug Policy (CSSDP) will hold its sixth annual conference on November 22-24 in Vancouver, BC. Featured speakers will include Donald McPherson, head of the Canadian Drug Policy Coalition; Dana Larsen, director of Sensible BC and the Vancouver Dispensary Society; and Missi Woolrdige, director of DanceSafe, among others.
Hong Kong Docs Criticize Government Drug Testing Plan. The Hong Kong Medical Association said Monday that a government plan to allow police to test anyone for drug use based on "reasonable suspicion" is flawed and violates basic human rights. The local government began a four-month consultation on the plan in September, and now the doctors have weighed in. The association said that drug testing was an unproven method of reducing drug use and resources should instead be devoted to prevention and education campaigns and cooperation with mainland police against drug trafficking.
India to Greatly Expand Opiate Maintenence Centers. Responding to an increase in the number of injection drug users, the Indian government is moving to expand the number of its Opiate Substitution Therapy (OST) centers six-fold, from a current 52 to 300 by the end of the year. Drug user groups, including the Indian Drug Users Forum, and harm reduction groups, such as Project Orchid have been involved in planning the expansion. It's not clear what drug the Indians are using in OST.
Ireland Parliament to Debate Marijuana Legalization This Week. A private motion by independent Dail, or Irish parliament, member Luke "Ming" Flanagan will be debated on Tuesday and Wednesday. Flanagan's bill would make it legal to possess, grow, and sell marijuana products.
Cartel Violence Flares in Mexican Border Town. Sunday shoot-outs between rival drug trafficking organizations and between traffickers and soldiers left at least 13 people dead in the Mexican border town of Matamoros, just across the Rio Grande River from Brownville, Texas. Four men and a woman were killed in clashes between rival gangs, and eight more died in fighting with Mexican Marines. Somewhere north of 75,000 people have been killed in violence since former President Felipe Calderon called out the armed forces to wage war on the cartels six and a half years ago. Meanwhile, the drugs continue to flow north and the guns and cash flow south.
(This article was published by StoptheDrugWar.org's lobbying arm, the Drug Reform Coordination Network, which also shares the cost of maintaining this web site. DRCNet Foundation takes no positions on candidates for public office, in compliance with section 501(c)(3) of the Internal Revenue Code, and does not pay for reporting that could be interpreted or misinterpreted as doing so.)