There is plenty of action in state legislatures, the battle over rescheduling continues, a Maine dispensary gets called out for using pesticides, and much more. Let's get to it: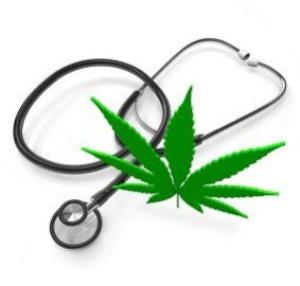 National
Last Friday,
Americans for Safe Access petitioned the DC Circuit Court
for a rehearing before a full panel in its fight to force the federal government to reschedule marijuana. The move comes after a three-judge panel in January granted plaintiffs standing, but denied the appeal on its merits. In so doing, it set a near impossible standard for forcing rescheduling.
California
Last Thursday,
prosecutors in Vallejo dropped charges against dispensary operator Matt Shotwell
. The move marked an ignominious end to a series of a dozen dispensary raids conducted by Vallejo Police in early 2012. At least six dispensaries were raided, some repeatedly, but now cases against all six have now been dropped. The police raids came after the city council voted to impose taxes on dispensaries.
On Tuesday,
the Concord city council approved an outdoor cultivation ban
. The ban came despite only 14 complaint calls in the city of 120,000 residents. Council members cited concerns about public safety and "odiferous blight." Officials did say enforcement of the ban would be "complaint driven."
Colorado
On Tuesday,
an audit found problems in the state's medical marijuana enforcement division
. A report from the state auditor found that a lack of funding for the program led to a lack of consistent enforcement and a nearly two-year delay in reviewing license applications. Problems mentioned included a failure to quickly review applications, a failure to follow state law, and removing marijuana from dispensaries under disciplinary review and a failure to make sure seized marijuana is destroyed properly. The report also criticized the Department of Revenue for spending too much on capital projects and then laying off staff members, leading to long delays and mistakes in reviewing applications.
Florida
On Wednesday,
activists were meeting with House Speaker Will Weatherford
in an effort to get a pending medical marijuana bill moving. Weatherford has been blocking the bill, House Bill 1139, from getting a hearing or moving forward. No word at press time on the meeting results.
Illinois
Last Friday,
the sponsor of a medical marijuana bill said it was just "one or two" votes shy
of passing in the House. Rep. Lou Lang (D-Skokie) is the author of the medical marijuana bill, House Bill 1.
Maine
On Monday,
state regulators said a dispensary was violating state rules by using pesticides
on plants it was growing. Wellness Connection of Maine was ratted out by one of its own employees at its Auburn grow site, and investigators subsequently found pesticides present, as well as 20 other violations of the rules for growing marijuana. Wellness Connection said it would stop using pesticides and make other changes, too. State regulators will allow the dispensary to sell the pesticide-treated plants, but it must inform patients that chemicals were used in their growth. Wellness Connection, which runs half of the state's medical marijuana clinics, must now contact all prior and current patients to tell them pesticides were used in the products they purchased or are purchasing, and that they have stopped using the chemicals designed to keep bugs away.
Maryland
On Monday,
a medical marijuana bill passed in the House
. The bill, House Bill 1101, would set up a medical marijuana commission to which the academic medical centers could apply for permission to administer marijuana to patients within a research-focused program. Marijuana would be grown either by state-licensed growers or by the federal government.The bill now goes to the Senate.
Michigan
Last Friday,
the Ypsilanti planning commission approved a new cultivation facility
. It will be the second to operate in the city. The grow op won unanimous approval from the commission, on the condition that it construct a sidewalk and close a curb cut. Another facility has already been approved by the commission, but is awaiting site plan approval.
Nevada
Last Monday,
Sen. Richard Segerbloom introduced a bill that would allow dispensaries
to operate in the state. The bill, Senate Bill 374, would regulate dispensaries. Under the state's current medical marijuana law, there is no provision for dispensaries.
New York
On Tuesday,
matching medical marijuana bills were introduced in the Assembly and Senate
. Assemblyman Richard Gottfried filed Assembly Bill 6357 and Senator Diane Savino filed companion legislation, Senate Bill 4406. The bills would create a tightly regulated system of medical marijuana supply, complete with patient registries, but would not allow patients or designated caregivers to grow their own medicine. Patients would be limited to possessing no more than 2.5 ounces.
West Virginia
Last Thursday,
Del. Mike Manypenny introduced a medical marijuana bill
. In previous years, he has gone it alone, but this time around he has nine cosponsors. The bill is House Bill 2961.