An undercover Michigan drug task force officer shot and killed a 17-year-old who pulled a weapon and tried to rob him Tuesday afternoon in Southfield, police said. Austin Ryan Thomas becomes the 7th person to die in US domestic drug law enforcement operations so far this year.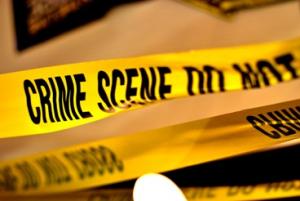 According to the
Detroit Free Press
, citing police sources, an as yet unidentified Madison Heights police officer working with the Oakland County Sheriff's Office Narcotics Enforcement Team (NET) was working undercover during an investigation at an apartment complex in Southfield when the teenager pulled a weapon and tried to rob him.
"During the investigation a suspect pulled a weapon on one of the undercover NET officers and placed the weapon to the officer's head in an attempt to rob him," said Oakland County Undersheriff Mike McCabe late Tuesday in a prepared statement. "The officer pulled his gun and was able to fire shots that struck the suspect."
Oakland County Sheriff Mike Bouchard said Wednesday
that undercover agents had twice previously bought cocaine from Thomas. He added that Thomas had entered the undercover agent's unmarked vehicle and was seated in it when shot. The vehicle did not carry surveillance cameras because it was an unmarked vehicle, he said.
Thomas was transported to a local hospital and pronounced dead there. No officers or bystanders were hurt.
The NET task force is comprised of deputies and police officers from 13 Oakland County jurisdictions, along with DEA agents. The police shooter has been placed on paid administrative leave pending a review of the killing.