It's been a good week for medical marijuana in state legislatures, with New Hampshire now poised to become the 19th medical marijuana state, and that's just for starters. Meanwhile, the war of attrition against California dispensaries continues. Let's get to it: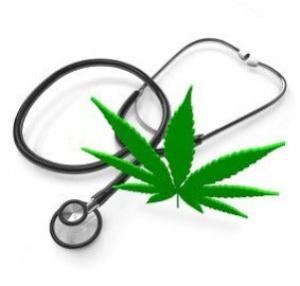 National
On Monday, the US Conference of Mayors urged the federal government to butt out when it comes to states that have embraced medical marijuana or marijuana legalization. In a resolution that passed without a single dissenting vote, the group representing the mayors of cities of 30,000 or more said they stood"in support of states setting their own marijuana policies without federal interference."
California
Last Thursday, the city of Oakland asked a federal judge to stay asset forfeiture proceedings against Harborside Health Center, the nation's largest medical marijuana dispensary. Oakland sued the government in 2012 for abandoning its alleged promises not to interfere with a state's plan to regulate medical marijuana shops. Federal prosecutors argued that Oakland didn't have standing to sue, and US Magistrate Elena James had agreed, dismissing the case. But the city asked for the proceedings to be stayed while it appeals to the US 9th Circuit Court of Appeals. Attorneys for Harborside and Concourse Business Center, which owns the property where the San Jose club is located, also urged the court to also stay proceedings in the forfeiture case against Harborside's San Jose location.
On Monday, a Shasta County judge ordered Redding's dispensaries to close their doors by July 1. That ended a protracted legal battle that began when the city banned dispensaries in 2011. Last month, the state Supreme Court upheld localities' right to ban them. There are least nine dispensaries in the city.
On Tuesday, state and federal narcs held a training course in Alameda County to teach Northern California law enforcement personnel the most effective means of going after dispensaries, growers, and patients. Sponsored by the California Narcotics Officers Association and the Office of National Drug Control Policy, "Storefront Marijuana Sales and Cultivation Investigations" promised to reveal techniques like those employed by the LAPD and "has developed a successful method to conduct Marijuana Store investigations and successfully shut them down." In the division of one featured LAPD instructor, "there were 68 stores, now there are none!," the CNOA bragged. [Ed: CNOA does not believe in medical marijuana.]
Hawaii
On Tuesday, Gov. Neal Abercrombie signed into law two medical marijuana bills. House Bill 668 effectively authorizes the transfer of the medical marijuana program from the Department of Public Safety to the Department of Health and establishes a Medical Marijuana Registry special fund. Senate Bill 642, amends the definitions of "adequate supply", "medical use", "primary caregiver", "usable marijuana", and "written certification." The measure allows the medical use of marijuana if the amount of marijuana possessed by the qualifying patient does not exceed an "adequate supply." The bill also amends registration requirements and allows inquiries by law enforcement agencies regarding registration status to be made 24 hours a day, 7 days a week. The measures were supported by medical marijuana advocates and take effect in January 2015.
Maine
On Tuesday, a bill adding PTSD to the list of treatable conditions for medical marijuana became law without the governor's signature. The passage of LD 1062 makes Maine the second state this month to add the disorder to the list of ailments that can be treated with medical marijuana. Oregon did so just weeks ago.
Michigan
Last Friday, Google made a large in-kind grant to a medical marijuana advocacy group. Michigan Compassion, a nonprofit organization, won $250,000 in annual credits for AdWords, Google's main advertising offering for business and related services. The grant continues for the life of the organization, meaning it could eventually be valued at millions of dollars. The group will use the grant to increase its Internet presence.
On Tuesday, a man who grew 8,000 plants for the medical market was sentenced to probation. Edwin Schmieding, 61, who suffers from throat cancer, caught a break because of numerous hand-written letters from supporters, US District Judge Bernard Friedman said. Federal prosecutors didn't object to the downward departure from sentencing guidelines, which would have mandated a lengthy mandatory minimum sentence, but they still want to seize his farm.
Nevada
Last Wednesday, the Reno city council debated whether to allow dispensaries in the city, Nevada's second largest. A bill allowing dispensaries in the state was signed into law earlier this month. It allows for up to 10 dispensaries in Washoe County, where Reno is located, but only two within the city itself. The council agreed that if they did decide to go ahead and allow the dispensaries, they were going to need to determine who would be licensed, whether to charge application fees and what locations could be used for the dispensaries. The council decided to work out regulation issues in a meeting in September so they would have more information available to make their decision.
New Hampshire
On Wednesday, the New Hampshire legislature gave final approval to a medical marijuana bill. Gov. Maggie Hassan (D) has said she will sign it. That would make New Hampshire the 19th medical marijuana state, along with the District of Columbia. A medical marijuana bill is also awaiting the governor's signature in Illinois. House Bill 573, sponsored by State Rep. Donna Schlachman (D-Exeter), will allow residents with certain debilitating illnesses, such as cancer, multiple sclerosis, and HIV/AIDS, to possess up to two ounces of medical marijuana if their doctors recommend it. Patients will be able to obtain medical marijuana through one of four nonprofit, state-licensed alternative treatment centers, but will not be able to grow their own under the compromise crafted to meet the concerns of the governor and law enforcement.
New Jersey
On Monday, the Assembly passed a bill that would make it easier for children to use medical marijuana. The measure has already passed the state Senate and now awaits a signature from Gov. Chris Christie (R). The parents who pushed for the bill tried to see the governor after the vote, but were not granted a meeting with him. The vote was 55-13, with nine abstentions. The bill would require minors to get consent from only one doctor instead of three -- the same as adults -- and would allow marijuana to be sold in edible form.
Oregon
On Monday, a bill that would set up a system of state-regulated dispensaries passed the House. House Bill 3460 now heads for the state Senate.
Vermont
On Sunday, the state's first dispensary opened for business in Burlington. The following day, the state's second dispensary opened in Montpelier. The dispensaries open nearly two years after the legislature okayed them and nine months after winning state approval. A third is set to open soon in Brandon.
[For extensive information about the medical marijuana debate, presented in a neutral format, visit MedicalMarijuana.ProCon.org.]