A bill that would create a registry of medical marijuana outlets and help legitimate the state's thriving medical marijuana industry passed a major hurdle Monday, winning approval in the House. The bill, House Bill 3460, now goes to the state Senate.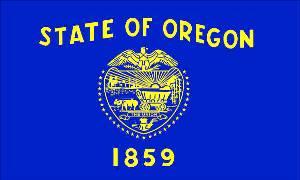 The bill passed the House 31 to 27 on a near party-line vote. All Republicans opposed it, and all Democrats but two supported it.
The Oregon Medical Marijuana Act (OMMA) allows patients to grow their own medicine or have someone else to it for them. But many patients have complained that they can grow marijuana themselves, can't find a reliable grower, and have to either do without or resort to the black market.
In the past few years, dispensaries have opened up to serve patient needs, but they have operated in a grey area since the OMMA did not specifically provide for them. That has led to differences in access to medical marijuana based on the attitudes of local officials.
In Multnomah County (Portland), for example, medical marijuana outlets have been largely tolerated, but providers have been raided in less tolerant areas of the state, and operators are now facing prosecution in Jackson, Lane, Washington, and Malheur counties.
Under the bill, which has been endorsed by state Attorney General Ellen Rosenblum, dispensary operators would have to pass criminal background checks, log the amount of marijuana coming into their businesses, and verify that it is being grown by state-registered growers. All approved dispensaries would go on a statewide registry.
"This bill focuses on one thing: safe access to medical marijuana for people legally qualified to have medical marijuana," said bill sponsor Rep. Peter Buckley (D-Ashland).
Some Republican members who voted against the bill complained that it did not address diversion allegedly occurring under the OMMA, but supporters said it was designed for a limited purposes.
"This bill does not straighten out all the problems in the medical marijuana program," said Rep. Mitch Greenlick (D-Portland). "What this bill does is regulate dispensaries so people with a legitimate need for medicine can get easy, safe, proper access to that drug."
[For extensive information about the medical marijuana debate, presented in a neutral format, visit MedicalMarijuana.ProCon.org.]