Vermont Gov. Peter Shumlin (D) signed into law Thursday a bill decriminalizing the possession of small amounts o marijuana. That makes Vermont the 17th state to decriminalize, including all of its neighboring New England states except New Hampshire.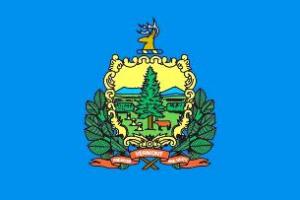 Introduced by Rep. Christopher Pearson (P-Burlington) and passed with tri-partisan support,
House Bill 200
removes criminal penalties for possession of up to one ounce of marijuana and replaces them with a civil fine, similar to a traffic ticket. People under 21 will be required to undergo substance abuse screening. Under current state law, possession of up to two ounces of marijuana is a misdemeanor punishable by up to six months in jail for a first offense and up to two years in jail for a subsequent offense.
"This change just makes common sense," Shumlin said as he signed the bill. "Our limited resources should be focused on reducing abuse and addiction of opiates like heroin and meth rather than cracking down on people for having very small amounts of marijuana."
Earlier this week, Shumlin signed a package of bills aimed at reducing problems associated with opiate use, including measures designed to reduce opiate overdose deaths.
"We applaud Gov. Shumlin, the state's top law enforcement officials, and the legislature for their leadership and support of this important legislation," said Matt Simon, a legislative analyst for the Marijuana Policy Project, which lobbied in support of the bill. "Decriminalizing marijuana possession will allow law enforcement officials to spend more time and attention addressing serious crimes and prevent people from being branded as criminals just for using a substance that most Americans agree should be legal."
But decriminalization is only a half-measure, Simon said.
"Removing criminal penalties for marijuana possession slows the bleeding, but it will not stop until marijuana prohibition is replaced with a more sensible policy," he explained. "Marijuana is objectively less harmful than alcohol, and it is time for the state to start exploring policies that treat it that way."