A dispensary is now open for business in the nation's capital, several dozen are coming to Arizona, dispensary and cultivation battles continue in California, Massachusetts advocates prepare to protest restrictive regulations, and the DEA hits a Michigan dispensary. Let's get to it: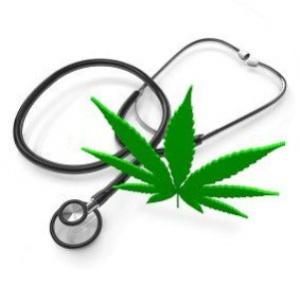 Arizona
On Tuesday, state officials announced they had issued 61 dispensary licenses with two weeks left to go in the year-long licensing period. Another 21 would-be dispensaries are scheduled for inspection in the next week.
California
Last Monday, the DEA announced it had raided a defunct Orange County dispensary. Agents hit La Habra Cares weeks after it closed its doors last month after the La Habra city council voted to ban dispensaries, but still maintained a marijuana garden there. No one was arrested.
Last Tuesday, the Anaheim city council banned medical marijuana delivery services. The ban was passed as an urgency ordinance and goes into effect immediately. The city had banned dispensaries in 2007, but didn't enforce the ban until the state Supreme Court ruled in May that such bans are legal. The city's 11 dispensaries all closed, but at least 30 delivery services have popped up.
Last Wednesday, the Rancho Santa Margarita city council passed a first reading of a dispensary ban. Mayor Tony Beall said most medical marijuana patients appeared to be young men and that the herb "is routinely abused and not appropriate for this community." The ordinance will become law if it passes a second reading. The city has had a moratorium on dispensaries since 2011, but that is set to expire this fall. Meanwhile, the council also passed a zoning ordinance that would allow fortune tellers to operate in residential and general commercial zones.
Last Thursday, the Santa Maria city attorney's office presented a dispensary ban ordinance to the city council. The city already bans them, but the new ordinance would specifically ban them in all zoning districts of the city. The proposed ordinance must be approved by the city planning commission and then by the city council, most likely in September.
Also last Thursday, a state appeals court rejected a lawsuit over the seizure of a medical marijuana crop. The First District Court of Appeals ruled that police who seized a marijuana field in Humboldt County and destroyed over 1,500 pounds of pot did not violate the owners' constitutional or statutory rights, including the right to use marijuana for medical purposes. Authorities raided the property despite the presence of posted medical marijuana recommendations for four people, but the court said there was enough marijuana on hand to supply those patients for the next five years.
On Monday, opponents of a new Bakersfield dispensary ban fell short in their efforts to get enough signatures to place the issue before voters. Patients for Compassionate Use Policies needed to come up with some 15,000 signatures to block the ordinance from going into effect, but they didn't show up with any as the deadline expired Monday evening.
On Tuesday, a San Diego judge sentenced a medical marijuana hash maker to jailtime, but not before berating him for having supporters in the courtroom and slamming medical marijuana as a dangerous farce. Judge Peter Gallagher sentenced Victor Marion to eight months and warned supporters, who had demanded that prosecutors heed public opinion, that "if there are anymore attempts to contact the prosecutor, they will be met with arrest and prosecution." Gallagher also treated the courtroom to a diatribe against medical marijuana: "Medical Marijuana is not a good business plan, 22 year old kids are getting doctor's recommendations for toe fungus and frying their brains on marijuana," he railed.
Also on Tuesday, Tehama County supervisors considered amendments to the marijuana cultivation ordinance that would tighten up rules and regulations. Under the current ordinance, growers can grow 12 mature or 24 immature plants on properties of 20 acres or less and up to 99 plants on larger parcels. The amendments would limit gardens to 12 plants no matter the size or the parcel and whether or not they are mature. They would also create a $1,000 a day fine for abated gardens that aren't destroyed within 10 days after notice. The council acted after hearing complaints from residents of many out of compliance gardens.
District of Columbia
On Monday, the nation's capital saw its first medical marijuana sale at a dispensary. Capital City Care dispensary made two sales Monday, marking the culmination of an effort that began 15 years ago with the passage of a medical marijuana initiative in the city. Congress blocked the initiative from being implemented until 2009, and the District of Columbia government then spent the next four years coming up with strict regulatory and licensing scheme. But now patients can get their medicine legally in the District. "After a couple of years of hard work, it's exciting to open our doors and serve the patients our facility is really for," said dispensary spokesperson Scott Morgan. "This is a moment we've all been looking forward to for a long time."
Massachusetts
On Wednesday, medical marijuana supporters called a demonstration for Thursday at the state Department of Public Health to protest new state regulations limiting patients to only one caregiver, making home cultivation illegal if a dispensary is nearby, and blocking compensation for caregivers. The protest is a picket with signs between 2:00pm and 4:00pm, followed by speeches and a press conference. The address is 250 Washington St. in Boston.
Michigan
On Tuesday, DEA agents raided an Ypsilanti dispensary. The raiders hit The Shop, seizing two vehicles as well as inventory from inside the store. Ypsilanti Police and other state law enforcement assisted. One man was temporarily handcuffed and detained, but later released without arrest. The DEA had no further comment because of "an ongoing investigation."
Washington
On Monday, the Lynnwood city council voted to continue its moratorium on dispensaries and collective gardens. The moratorium will continue for another six months as the city attempts to deal with the issues.
For extensive information about the medical marijuana debate, presented in a neutral format, visit MedicalMarijuana.ProCon.org.]