Deputies packing dope, jail guards smuggling dope, cops doing a little money laundering, and cops getting information for their dope dealer buddies. Just another week in the drug war. Let's get to it: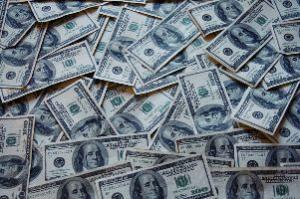 In Montgomery, Alabama,
a Wilcox County deputy sheriff pleaded not guilty last Tuesday
to charges he transported packages of what he thought was cocaine from Montgomery to Camden. Deputy Greg Barge, 45, was arrested in late June and has been held in custody ever since. He is accused of taking $800 in one incident and $1,200 in another to deliver the "drugs" while in uniform and carrying his police-issue weapon. He is charged with drug possession with intent to distribute and carrying a firearm during a drug trafficking crime.
In West Chester, Pennsylvania, a Chester County Prison guard was arrested last Thursday on charges he routinely smuggled drugs and other contraband into the jail. Erik Messner, 24, went down after a confidential informant snitched him out. According to authorities, inmates would arrange with family members to meet Messner, then give him drugs, tobacco, and cash to smuggle into the jail. Messner would keep a portion of the cash and drugs and deliver the rest to inmates. He is charged with various conspiracy and drug offenses and, at last report, was residing at his former workplace.
In Reynolds, Georgia, a Reynolds police officer was arrested last Friday on charges he accessed confidential law enforcement information and passed it on to a drug dealer. Officer Terrell Gibson went down in a joint investigation by the DEA, the Georgia Bureau of Investigation, and the sheriff's office. He was released on bond late Friday evening, but is now former Officer Gibson, having been fired that same day.
In Washington, DC, a former Metro DC police officer pleaded guilty last Thursday to charges he aided and abetted a cocaine dealer's efforts to launder drug money. Jared Weinberg, 28, rented an apartment from the cocaine dealer which the dealer sometimes used to make coke deals. Weinberg also helped count drug money and admitted to laundering some $14,900. He pleaded guilty to money laundering and is looking at 10 to 16 months in federal prison when he is sentenced in December.
In Cincinnati, a former Hamilton County evidence room supervisor pleaded guilty Monday to stealing drugs and jewelry from the evidence room and was sentenced to six years in prison. Michael Esposito, 71, took methadone, oxycodone, phentermine, and marijuana, and had his wife and stepson sell them and share the profits. His wife is going away for four years. Esposito pleaded guilty to two counts of aggravated trafficking, one count of trafficking in drugs, one count of drug theft, and one count of theft. The thefts all involved cases that had already been resolved.