Tempe, Arizona, police in the Special Investigations/Narcotics Unit serving a drug search warrant Wednesday afternoon shot and killed a man in his backyard as he held an air rifle. John Wheelihan, 43, becomes the 22nd person to die in US domestic drug law enforcement operations so far this year, and the sixth in the last month.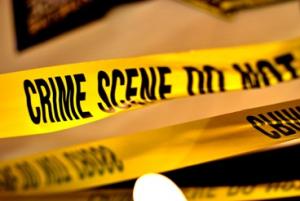 The victim appears to be a
local photographer
whose listed business address matches the address the police raided.
According to reports from local TV stations CBS 5 and ABC 15, citing police sources, police were executing a drug search warrant at Wheelihan's home on East Cairo Street when Wheelihan walked out the back door carrying a Whisper .22 caliber air rifle and began to approach detectives working the perimeter.
Tempe Police Sgt. Mike Pooley said Wheelihan raised his air rifle as he approached detectives, ignoring repeated demands to drop the weapon, so they shot him. He was taken to a local hospital, where he died of his wounds. No police were injured in the incident.
Police did not say whether they were serving a "no-knock" warrant, whether they were uniformed or undercover, or whether any drugs were discovered.
In the comments section of the ABC 15 story on the killing, posters who identified themselves as friends of Wheelihan were highly skeptical of the official story.
"I knew this man personally and so did many of my other friends/associates," wrote a poster identifying herself as Sandi Rollo. "This story is BS!!! If you didn't know him, keep your suspicions to yourself. Tempe Police fucked this one up. There is absolutely no way this man was suicidal and no way he did what they say he did. Dirty cops, dirty media."
Rollo pleaded for anyone who saw anything to step up. "If there are any eyewitnesses to this, please come forward," she wrote. "There is no way John would do this."