Corrupt cops are headed to prison in Honolulu, Chicago, and Bridgeport, Connecticut, and one in Houston will be joining them soon. Let's get to it: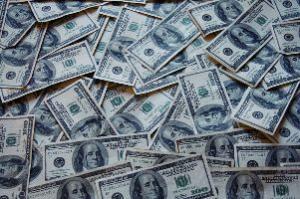 In Houston, Texas,
a former Harris County deputy sheriff pleaded guilty last Friday
to providing protection for what he thought was a shipment of marijuana or drug money. Jesus Martinez went down in a sting when an informant met with an undercover police officer who pretended to be engaged in a drug transaction. As planned, Martinez then rolled up in his patrol vehicle to provide an escort. He was subsequently indicted and copped a plea to aiding the possession of a controlled substance. He's looking at up to 20 years in federal prison.
In Honolulu,
a former Honolulu police officer was sentenced last Thursday
to four months in federal prison for lying to investigators when he denied disclosing the identity of a confidential informant to a known drug dealer. Richard Wayne Raquino, 41, a 20-year veteran of the force also provided the description of an undercover vehicle and provided information on how to identify and elude police surveillance. He had earlier pleaded guilty to making false statements to federal investigators. He must surrender to begin serving his sentence by February 13.
In Bridgeport, Connecticut,
a former TSA officer was sentenced last Friday
to more than five years in federal prison for taking bribes to help move drugs through airport security without being detected. Christopher Allen, who worked at Palm Beach International Airport in West Palm Beach, Florida, pleaded guilty in April 2012 to one count of extortion and one count of receiving a bribe. He went down in "Operation Blue Coast," a probe of large-scale trafficking of oxycodone pills from Florida to Connecticut.
In Chicago,
a former Chicago police officer was sentenced last Friday
to 19 years in federal prison for stealing money and drugs from drug dealers and turning it over to the Latin Kings gang. Alex Guerrero admitted robbing drug dealers while in uniform, leaving the impression the rip-offs were official investigations. He also admitted being a Latin Kings member. He pleaded guilty last year to federal charges of racketeering, conspiracy to possess with intent to distribute cocaine and marijuana, interfering with commerce by threats or violence and carrying a gun during crimes of violence and drug trafficking.