[Editor's Note: For the past two years, we have been tracking all reported deaths directly attributable to drug law enforcement activity in the US, including the border. We continue to do so this year. If you have information about a death we haven't included, please contact us. Remember, we are only tallying those deaths directly attributable to drug law enforcement -- for an example of a close call that didn't make the list, see the latter part of the article below.]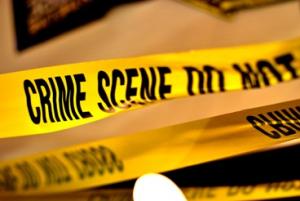 Well, that didn't take long. A Tampa, Florida, man was shot and killed by undercover police officers during a drug sting last Wednesday night. Robert Early Gary, Jr., 31, becomes
the first person to die in US domestic drug law enforcement activities this year
.
According to our tally, 55 people died in US domestic drug law enforcement operations in 2011 and 63 last year. Read
our report on last year's toll here
.
Police told the
Tampa Bay Tribune
Gary was shot and killed by an undercover deputy who was buying drugs when Gary tried to rob him of the money he was carrying. Sheriff's Colonel Donna Lusczynski said the two began fighting and fell down a stairwell. The deputy lost his handgun in the struggle, and as the men fought for the weapon, it discharged several times.
Two backup deputies were nearby. Lusczynski said the deputies told Gary to drop the gun, and when he failed to comply, they shot him.
"They saw the deputy in a fight for his life and they shot the suspect," she said.
The undercover deputy, who remains unnamed, was injured, but not shot. He was evaluated and released at a local hospital Wednesday night.
People at the scene and Gary's relatives took issue with the police account.
"There was no reason to shoot him down," said his stepfather, Dallas Gillyard, outside a nearby home where a crowd of people had gathered. "Was it because of his previous record or the color of his skin?" Gillyard asked.
Gillyard accused the police of lying about what happened. "He wasn't going to rob anybody," Gillyard said. "If he would do anything, he would give you something. If you're going to tell a lie, tell me elephants fly, too," Gillyard said. "Every time (police) kill somebody, it's justified."
In an earlier account,
WTSP TV reported
that residents of the area, a poor, mixed race neighborhood known colloquially as "Suitcase City," said the killing was just the latest incident of racial profiling in a neighborhood where police harass residents constantly.
"This is a deliberate act. You don't shoot someone six or seven times. It's just not right. It's uncalled for," said one witness.
The three deputies involved have been placed on administrative leave while the incident is investigated, which is standard practice when a deputy discharges a weapon.
Five days earlier,
police in Philadelphia shot and killed a North Philly man
in an incident with distinct drug prohibition overtones even though it doesn't qualify for our tally of killings directly related to drug law enforcement.
According to Philadelphia police, they were investigating an armed robbery when they encountered Darrell Banks, 47, who they said matched the description of the suspect. Banks allegedly took off running, and police claim he pointed at object at them when they tried to stop him. An officer shot him once; he died a short time later at Temple University hospital.
Police didn't find a weapon, but said they recovered "a small amount of drugs" at the scene, which could explain why Banks, who had a previous record that included drug charges, was trying to avoid them.
"He had no gun on him," said Terra Banks, his niece. "He had his cell phone!" She told
NBC 10 News
he left behind 10 children and six grandchildren. "We want justice," said Terra. "We want the cop who did this to be brought to justice!"
The Philadelphia police Internal Affairs unit is currently investigating the shooting.
In both Tampa and Philadelphia, the dead persons were black males. Black males were also disproportionately represented among the tally of drug war deaths in 2011 and 2012.