A bill that would legalize the use of medical marijuana in the Tarheel State is dead after a legislative committee killed it to avoid having to hear any more about it from constituents.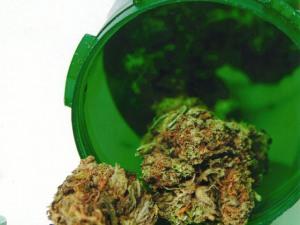 The North Carolina Medical Cannabis Act (
House Bill 84
) would have allowed patients suffering from debilitating diseases or conditions or their caregivers to possess up to 24 ounces of usable marijuana and have a garden of up to 250 square feet. It would also have provided for a system of medical marijuana dispensaries.
The House Rules Committee Wednesday heard public comments on the bill for about 20 minutes. Only one speaker, a representative of the social conservative North Carolina Family Policy Council, opposed the bill; a number of medical marijuana patients urged the committee to advance the bill, as did its sponsor Rep. Kelly Alexander (D-Mecklenburg).
Then, instead of merely letting the bill expire in committee, as is typically the case with bills that won't pass, the committee voted to give it an unfavorable report, ensuring the topic could not be brought up again this session. According to House rules, when a bill is given an unfavorable report, "the contents of that bill or the principal provisions of its subject matter shall not be considered in any other measure originating in the Senate or originating thereafter in the House."
"We did it to be done with it, so people could move on for the session," Rep. Paul "Skip" Stam (R-Wake) told
WRAL TV
in Raleigh. He said lawmakers were being "harassed" with phone calls and emails about medical marijuana.