A bill that would have legalized marijuana died in the state legislature Tuesday. House Judiciary Committee Chairman Karl Rhoads told the Associated Press he decided to kill it after a head count found the bill would come up short in the House.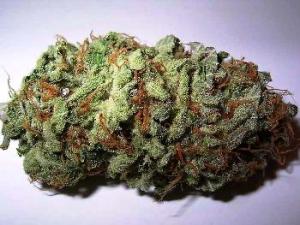 The measure,
House Bill 669
, would have allowed people 21 and over to possess up to an ounce and grow an unspecified number of plants in a secure location. It would also have created a system of taxed and regulated marijuana commerce. It was sponsored by House Speaker Joseph Souki (D-8), leading proponents to hope his support could help push it through the House, but that was not to be.
A public hearing last week saw now familiar arguments reprised. County police departments, the state attorney general and the Coalition for a Drug-Free Hawaii told legislators marijuana was a dangerous drug and that the social costs of legalizing it would be too high, while supporters of the bill, including the ACLU of Hawaii said legalization would save the state money and respect Hawaiians' freedom of choice. They also argued that pot prohibition disproportionately impacts the state's minorities.
Pam Lichty of the
Hawaii Drug Policy Action Group
told the AP the group is disappointed but will continue to fight for marijuana reform, including improving the state's medical marijuana program.
Colorado and Washington freed the weed in November, and marijuana legalization bills have been or will be introduced this year in Maine, Massachusetts, New Hampshire, Pennsylvania, Rhode Island, and Vermont.