A bill that would have decriminalized the possession of small amounts of marijuana is dead in the Indiana legislature after a key Senate committee chairman refused to allow a public hearing on it. The bill's sponsor, Sen. Karen Tallian (D-La Porte), says she will be back next year.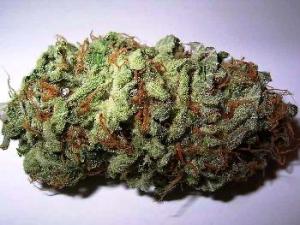 The bill,
Senate Bill 580
, would have decriminalized the possession of up to two ounces of pot, but it was not just a decriminalization bill. It would also have provided protection against
per se
drugged driving charges, legalized industrial hemp, reduced criminal penalties for other marijuana offenses, required courts to impose suspended and deferred sentences for marijuana possession misdemeanors, and provided a defense for people who delivered up to 10 pounds of pot without consideration.
It was referred to the Senate Committee on Corrections and Criminal Law, chaired by Sen. Mike Young (R-Madison County), who said he wasn't ready to take it up.
"It's dead for this year," Young told
WISH-TV
before adding that he would continue to talk to Sen. Tallian about the bill "so I can work with her over the summer and learn a little bit more about this issue before we hear it."
Tallian said she was getting support for the bill and vowed to keep pushing until she gets a hearing.
"I have a lot of professional people sending me e-mails saying where are you, what can we do to help?" she said. "We will get a hearing on this bill."
But not until next year at the earliest, and that's too bad for Indiana voters. They've indicated they are ready for decriminalization. A recent
WISH-TV/Ball State University Hoosier Survey
had support for decriminalization at 53%, with only 41% opposed.