A Summerville, South Carolina man was shot and killed by police after allegedly engaging them with gunfire as he fled a traffic stop turned drug bust. Travis Miller, 22, becomes the 26th person to die in US domestic drug law enforcement operations so far this year.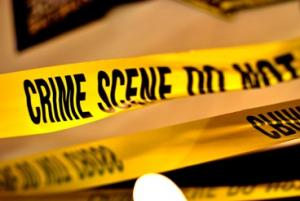 According to
WCSC-TV Live 5 News
, citing police sources, the incident began as an attempted traffic stop by city of Hanahan police. They were trying "to stop a motorist for a window tint violation a little before midnight" Monday, but the driver refused to stop. Instead, he led police on a short pursuit before pulling over.
When the vehicle stopped, police then said they smelled marijuana coming from the vehicle and ordered the driver and three passengers to exit the vehicle while they searched them and the car. Miller took off running with police in pursuit. Police said Miller opened fire on them as they pursued him. They returned fire.
Shortly thereafter, police found Miller dead in a wooded area. A handgun was found on him, police said.
The driver and the other two passengers were charged with marijuana possession, and the driver was cited for the tinted window violation. All three had prior drug arrests, and Miller also had an arrest history, but it wasn't clear what offenses he had been charged with.
The police officers involved in the incident have been placed on administrative leave pending an investigation by the South Carolina Law Enforcement Division.