Mexico's Sinaloa Cartel dominates the methamphetamine trade in the Asia-Pacific-Mexico-US area, controlling 80% of the market, according to a Mexican security report released this week.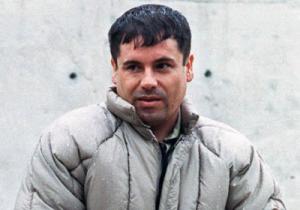 The report, "
Methamphetamine Traffic: Asia-Mexico-United States
," by researcher Jose Luis León, was presented as part of the
2012 Security and Defense Atlas of Mexico
(both are in Spanish), which was released this week. It estimates the Sinaloa Cartel's take from meth sales at about $3 billion a year.
The Sinaloa Cartel, Mexico's most powerful, is headed by Joaquin "El Chapo" Guzman,
one of the world's wealthiest criminals
, as well as Mexico's most wanted fugitive. Guzman has eluded capture since escaping from a Mexican prison in 2001. The US Treasury Department considers Guzman
the most powerful drug trafficker in the world
.
The Sinaloa Cartel has been a leading actor in the prohibition-related violence that has plagued Mexico, especially since former President Felipe Calderon declared war on the cartels in December 2006. At least 70,000 have been killed in the violence, much of which pits the Sinaloa Cartel against national-level competitors such as the Zetas, as well as against regionally-based rivals.
"The Sinaloa cartel is an authentic global enterprise since both their markets and products exhibit a high degree of diversification," León said in his report.
In addition to methamphetamine, the Sinaloa Cartel traffics cocaine, marijuana, and opiates throughout North America, Europe, Australia and Asia. It also purchases precursor chemicals from China, India, and Thailand, which in uses in drug production laboratories hidden away in the cartel's Western Mexican heartland.