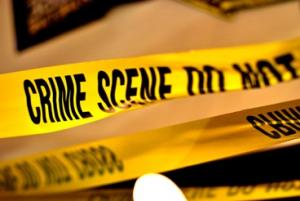 A Buhl, Alabama, man apparently shot and killed himself as members of the Tuscaloosa County Sheriff's Office went to serve a possession of a controlled substance warrant on the night of September 2. Randall Justin Roberts, 34, becomes
the 46th person to die in US domestic drug law enforcement operations so far this year
.
Citing police sources, the
Alabama.com news portal
reported that when deputies went to the front door, Roberts' father, Randall Floyd Roberts refused to let them enter even after they showed him their warrant. The elder Roberts was then arrested for obstruction and subsequently charged with resisting arrest when he struggled with officers.
Once in the house, deputies went to the bedroom where they believed Roberts was, but heard a single gunshot go off as they opened the bedroom door. The deputies retreated, removed his mother from the house, and then set up a perimeter around the house. More deputies responded to the call of shots fired, as did the sheriff's SWAT team, replete with "the department's Bear Cat (Armored Tactical Vehicle), Aviation Unit, K-9 and Paramedic."
The SWAT team gave itself a workout. It tried to contact Roberts using the public address system in the Bear Cat. It threw flash grenades and then tear gas grenades. It used a helicopter to provide cover while it "deployed assets." It used a telescopic TV camera to search rooms in the house. It used the drug dog to indicate that Roberts was in the rear bedroom -- the same one where the single shot came from.
After about two hours, SWAT team members entered the house and found Roberts dead in closet in the bedroom. A .22 revolver was found lying next to him.
It's not clear whether the warrant was a search warrant or an arrest warrant. Roberts had been
arrested August 13
on drug distribution charges.