Georgia police executing a drug search warrant shot and killed the 60-year-old home owner holding a canister of pepper spray of during a confrontation last Wednesday. Daniel John Thomas Hammett becomes the 51st person to die in US domestic drug law enforcement operations so far this year.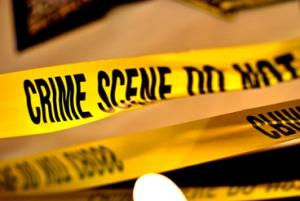 According to the Paulding County Sheriff's Office
, agents with the Haralson Paulding Narcotics Task Force had been investigating the home's occupants for selling drugs and had made several drug purchases, as well as getting complaints from neighbors.
Sheriff's spokesman Cpl. Ashley Henson said before the shooting, officers knocked on the door of the residence in Hiram and announced who they were. They then entered the home -- although Henson didn't make clear how they did so -- and encountered Hammett in a darkened hallway.
"It was very dark because the windows in the front portion of the residence had been covered and were blacked out," Henson said. "When agents first made contact with Hammett, they instructed him to show his hands and he initially did not comply. Hammett then raised his hands up in an aggressive manner while he was holding a black shiny object which was pointed toward agents," Henson said.
"It was then that agents opened fire on Mr. Hammett, fatally striking him once," Henson explained. "It was later determined that Hammett had raised a canister of pepper spray toward the agents."
Hammett was airlifted to Grady Memorial Hospital in Atlanta, where he died later that afternoon.
Hammett's son Clyde challenged the police version of events in an interview with
WSB TV
later that same day. His father was arthritic and unarmed, and there was nothing in his hands or next to him after he fell to the floor, he said. Clyde Hammett also said there would be no drugs found at the house.
"They killed him. They killed an innocent man and that's all there is to say to it," Clyde Hammett said. "They say he was armed. They can search all they want, there's no guns in that house."
Cpl. Henson said evidence related to drug trafficking was later found in the home, but didn't specifiy exactly what had been found.
The officers involved in the shooting are on paid administrative leave pending the results of a review by the Georgia Bureau of Investigation.