New polling data released in the past week shows Washington's I-502 marijuana legalization initiative still ahead, but not comfortably so, and Oregon's Measure 80 continuing to trail. The polls come as the campaign season enters its final weeks.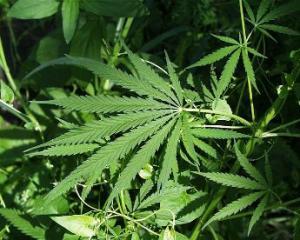 In Washington, a
SurveyUSA/KING 5
News poll showed I-502 winning with 55% in favor and 36% opposed. Only 8% said they were still undecided. That's good news since because it suggests that for I-502 to lose, it would not only have to lose every undecided voter, but also one out of ten of the people who say they are voting for it.
But a second poll, released Thursday, is a bit more concerning. In the
KCTS 9 Washington poll
of registered and likely voters, I-502 led by 50.9% to 40.8% among registered voters and 47.1% to 40.1% among likely voters. That's still a seven-to-ten-point lead, but the measure polls that high only when counting not only "certain" yes voters, but also "Yes -- could change" and "Undecided -- leaning yes" voters.
Using only "certain" voters, the race gets tighter. Among registered "certain" voters, 38.4% were voting yes, while 35.0% were voting no. Among likely "certain" voters, 37.2% were voting yes, while 31.8% were voting no.
I-502 still appears favored to win, but it's white-knuckle time for those steering the campaign.
It's not looking as good in Oregon. Measure 80 continues to trail in a new
SurveyUSA poll
and is in fact declining slightly in popularity from a SurveyUSA poll done five weeks ago. Only 36% of respondents said they were voting for Measure 80, while 43% said they were voting against. The initiative has lost one point since the previous poll, while the opposition has gained two points.
That still leaves more than one out of five voters undecided, meaning Measure 80 could theoretically still triumph. But it would have to hold onto all of its "yes" voters and pick up two-thirds of the undecideds to do so, and that is an exceedingly tall order.
Measure 80 has majority support among only one demographic group, liberals, where it garners 60%. It has lost previous majority support among Democrats and independents and trails among all age groups. It looks like it will be back to the drawing board for Oregon activists.