We have a trio of corrupt cops this week, including a former sheriff and a former police chief. Let's get to it:

In Rockingham, North Carolina, a former Rockingham police chief was indicted last Tuesday on charges he stole thousands of dollars in seized drug money. Robert Vorhees, a 21-year veteran, had resigned in February, citing medical reasons, but city officials said they discovered "significant irregularities" in financial records and a checking account at a local bank where Vorhees apparently deposited money. He has now been indicted on charges he embezzled more than $38,000.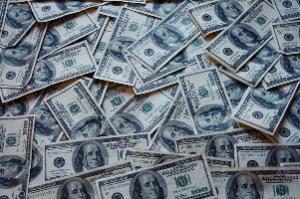 In Mecklenburg, Virginia,
a former Halifax County sheriff was indicted last Tuesday
on charges he stole sheriff's office funds, including monies intended for drug interdiction. Former Sheriff Stanley Noblin faces 21 forgery and embezzlement charges. Search warrants issued in the case indicated that up to $113,180.50 in funds was missing from the sheriff's office. The allegations against Noblin were first aired by former Sheriff Jeff Oakes, who lost a bitter 2007 election to him.
In Pine City, Minnesota,
a Pine County sheriff's deputy was arrested last Friday
on charges he stole narcotic pain pills on multiple occasions. Deputy Justin Stoddard is accused of taking pain pills from a Pine City home in October when he stopped by to warn residents about narcotics thieves purportedly casing the neighborhood. He is also accused of taking oxycodone from a residence while investigating a custody dispute a month earlier. He faces seven criminal counts, including theft of a controlled substances and official misconduct.