It's been fairly quiet on the dispensary front, but action is beginning to heat up at state houses in preparation for the 2013 legislative season. Let's get to it: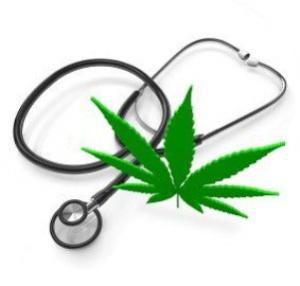 Alabama
Last Wednesday,
a medical marijuana bill got a hearing in the House Health Committee
. Again sponsored by Rep. Patricia Todd (D-Birmingham), the bill would allow seriously ill patients to use marijuana with a doctor's recommendation. But after 90 minutes of testimony, the committee chairman and a top legislative leader said it would be a long time before the measure even got a vote. Previous bills have never made it out of the committee, but Todd will keep trying. "This is the beginning of the conversation," she said.
California
Last Tuesday,
the Berkeley city council agreed that a local dispensary was operating illegally and should be shut down
. The Perfect Plant Patients Group (3PG) is in violation of numerous zoning and permitting regulations, the council found. While the council voted unanimously to shut down 3PG, at least one member, Councilman Kriss Worthington, challenged the city's law limiting the number of dispensaries to four. "We have to expand the number of dispensaries that are legal beyond four," he said, arguing there are hundreds of places in Berkeley where people can get medical cannabis. "We're closing our eyes, pretending it doesn't exist."
Colorado
Last Thursday,
the state Court of Appeals ordered Colorado Springs police to return 60 pounds of medical marijuana
they seized from a cancer patient who was later acquitted of drug charges. Police had seized the marijuana in May 2011, and a district court judge earlier this month ordered that it must be returned after Bob Crouse, 64, was acquitted. El Paso County prosecutors had won a stay after arguing that police could be at risk of violating federal law if they returned the marijuana, and the appeals court agreed to hear that appeal, but ordered that the marijuana must be returned to Crouse. The returned marijuana is most likely now unusable.
Connecticut
On Tuesday,
medical marijuana advocates met in Hartford
to discuss creating a business alliance for entrepreneurs and others interested in the subject. The proposed Connecticut Medical Cannabis Business Alliance would be modeled on similar groups in Colorado. The state's medical marijuana program is expected to be up and running by late next year, with the Department of Consumer Protection having until July 1 to submit proposed regulations to the General Assembly.
Iowa
On Monday,
state Rep. Bruce Hunter said he would reintroduce a medical marijuana bill
. The Des Moines Democrat said he will also introduce a decriminalization bill. State Sen. Joe Bolckom (D-Iowa City) said that he, too, was reintroducing a medical marijuana bill and looking for cosponsors. But it's an uphill road: Gov. Terry Branstad (R) has said he will veto any such bill, and a spokesman for House Speaker Kraig Paulsen said that "as with past efforts to legalize marijuana, House Republicans are unlikely to support the measure and do not believe it is a priority."